Educational Excellence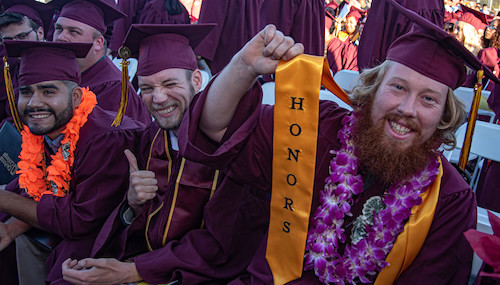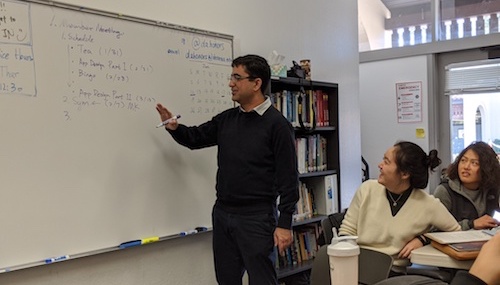 The college profile includes these sections
---
De Anza College awarded more than 2,700 degrees and 300 certificates of achievement to students last year. Many graduates entered the workforce after completing one of the career training programs that De Anza offers in nearly two dozen fields. More than 900 transferred to a University of California campus in 2018-19 and nearly 1,600 transferred into the California State University system.
The college's high transfer rate is due in large part to its encouragement and support of academic excellence, as well as a tradition of innovation and experimentation with ways to integrate student services with instruction, according to a case study by the California Community Colleges Research and Planning Group.
De Anza's tradition of educational excellence is reflected in the distinguished work of its faculty members – from an anthropology instructor's rare fossil discovery in Kenya, which drew international headlines in 2017, to a sociology instructor's digital storytelling project on income inequality, which led to a prestigious research fellowship sponsored by the Andrew W. Mellon Foundation in 2019. That excellence is also reflected in the recognition earned by programs such as De Anza's Design and Manufacturing Technologies Department, which received a $1 million gift from the Gene Haas Foundation to expand its cutting-edge training programs for skilled technical jobs in computerized manufacturing and machining.
Excellence at De Anza is further exemplified by initiatives such as the pioneering Math Performance Success (MPS) learning community. MPS supports 350 to 500 students each quarter by embedding counselors in designated math courses, providing additional instruction time and offering extensive peer tutoring. The program has won several grants and national recognition for its demonstrated results, which include higher course success rates and significant narrowing of the historical achievement gap.
De Anza promotes academic excellence through its Office of Professional Development, a dedicated office rare among community colleges. The program serves faculty and classified professional staff members by coordinating a variety of training seminars, workshops and attendance at professional conferences.
The college also has been a leader in developing online programs to meet students' needs for flexible scheduling and alternate methods of instruction. De Anza offers a number of degrees and certificates for which students can earn at least half their required units online. Online enrollment has nearly doubled over the past four years, from 12% of total enrollment to 22%, and success rates have also increased.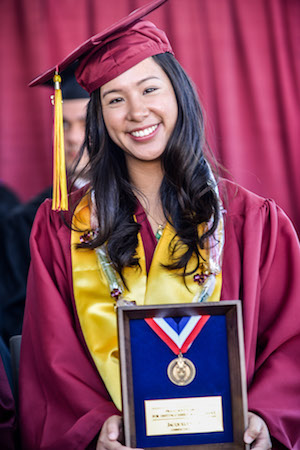 The pursuit of excellence extends to De Anza's award-winning career training programs, designed with input from industry experts and professional advisory boards. The California Community College Chancellor's Office has given Strong Workforce Star awards to 23 career training programs at the college, recognizing their track record of helping students make significant financial or employment gains.
De Anza's Athletics program also sets – and achieves – high standards. The college has won the Coast Conference All Sports Trophy for 12 years in a row and its football team won its conference championship bowl last year. Athletics at De Anza places a premium on academics, with a dedicated counselor and academic adviser for student-athletes.
The Accrediting Commission for Community and Junior Colleges renewed De Anza's accreditation in June 2018, with no deficiencies or recommendations, for the full accreditation cycle ending in 2024.
---