Check Us Out!
About 400 students per week attend De Anza Auto Tech classes to explore automotive technology or advance in their careers. Our programs are NATEF certified, with seven full-time ASE certified instructors.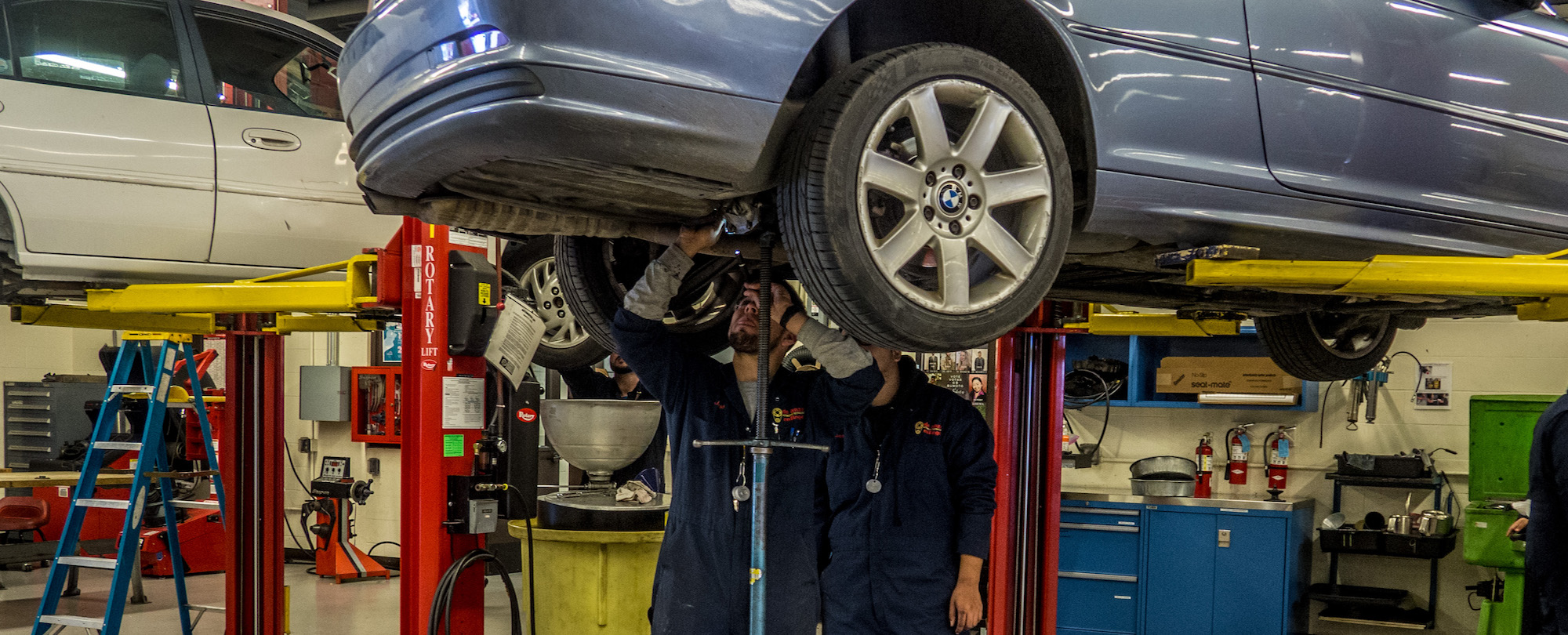 ---
Learn about each of our programs by following the links on this page. Find out more by reviewing our course listings or contacting our faculty members.
A career in the automotive industry is within your reach. You can earn an associate degree or any of several certificates, gain smog license training or study in our new alternative fuels program.
De Anza's Auto Tech program can prepare you for a job – or help you advance your career – at automotive repair shops, dealerships and specialized facilities around the Bay Area. Our graduates work as automotive technicians, service managers and research and development specialists. They are among the highest-paid and most sought-after automotive employees in the Bay Area.
In our program, students learn in-depth theory and essential hands-on repair techniques for combustion engines, emission controls, OBD systems, brake systems, transmissions, suspension, steering, wheel alignment, engine machining and high level electrical systems.
We have the latest tools, equipment and curriculum available in our classes, to provide you with a relevant learning experience and valuable job skills. These include problem solving, diagnosing mechanical systems, efficient repair methods and a thorough understanding of automotive electrical and mechanical systems.