Here's How It Works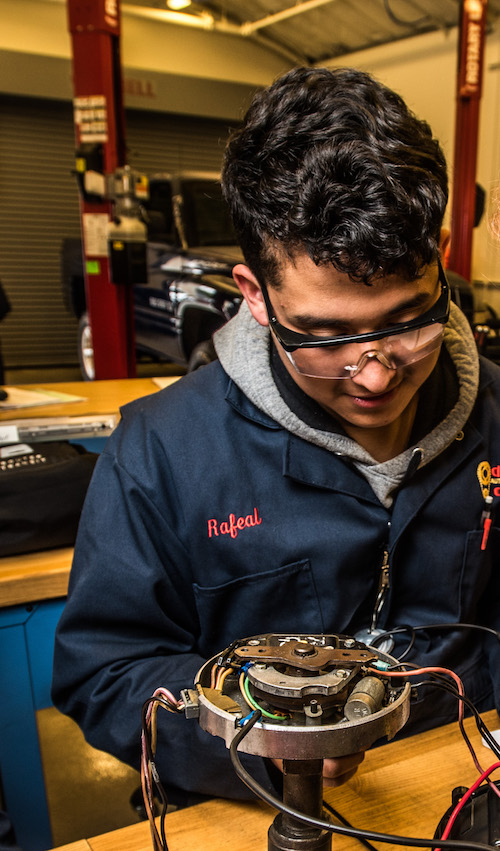 Your application to the Auto Tech daytime program will be awarded points based on the list below. Each applicant is ranked by their total points. Students with the highest total will be admitted to the daytime program.
The number of spots available may differ each year. A faculty member will contact you in early summer to discuss your results and advise on a plan for success for the following year.
Applicants receive points for the following qualifications.
---
High School/SVCTE auto class
1 point for each semester
Related work experience (one or more years)
3 points
Valid driver's license
1 point
Each evening Auto Tech class (six-week duration)
1 point
Each evening Auto Tech class (12-week duration)
2 points
---
Introductory Classes
AUTO 50A Introduction to Automotive Principles
1 point
AUTO 50B Applied Automotive Principles
1 point
AUTO 51A Introduction to Automotive Principles - Chassis
1 point
AUTO 51B Applied Automotive Principles - Chassis
1 point
* Auto Tech grades may used for tie-breakers
---