What We Offer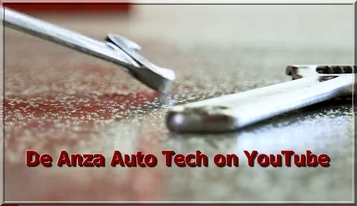 Our department mission is to inspire, excite, and train our automotive technology students to achieve a valuable place in our local and global community; by serving a widely diverse student population, including career-oriented students, lifelong learners, and those who choose our program to enrich their own knowledge base. We do this by focusing on integrity, personal achievement, service to our community, and excellence in all we do.
Certificates and degrees offered in six major subject areas for evening students including apprentices and technicians
Certificates and degrees offered in three major subject areas for full-time students

PROGRAM OVERVIEW GET YOUR SMOG LICENSE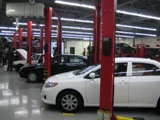 De Anza College is located in Cupertino, the heart of Silicon Valley. The Auto Tech building is 12,000 square feet in area, plus additional classrooms and outside areas.Lab areas include workstations with 15 lifts, powertrain laboratory, machine shop, stationary engine lab, alignment, dynamometer, and specialized classrooms.
Connect with Auto Tech on Facebook