Here's Where to Find Help
Are you struggling to secure the daily essentials of food, housing or transportation?
Here's where to find resources and referrals.
Scroll down to learn more about these services.
---
Food Assistance
Students in need can obtain free food supplies from the Food Pantry program operated by the Office of Outreach in RSS 127 (Room 127 of the Registration & Student Services building, down the hall from the Bookstore).
Food Pantry Hours
Food Pantry is open five days a week in RSS 127

Mondays, Tuesdays and Thursdays: 8 a.m.-5 p.m.
Wednesdays: 8 a.m.-6:30 p.m.
Fridays: 8 a.m.-3:30 p.m.

Mobile Farmers' Market: every Thursday in Main Quad, 2-3 p.m.
Mobile Food Pantry: second and fourth Tuesday each month in Parking Lot C, 12:30-3:30 p.m.
New Items Available at the Food Pantry!
Emergency toiletries – available on Mondays from noon-1 p.m. and Tuesdays from 11 a.m.-noon
Feminine hygiene products – available during regular Food Pantry hours (see above)
Emergency food vouchers – available Mondays from 11 a.m.-noon and Tuesday-Friday from 10-11 a.m.
Prepared food to go – available while supplies last on Tuesdays after 10 a.m.
There are also seven satellite pantries around campus, as well as these programs.
Mobile Food Pantry: A mobile pantry from West Valley Community Services visits Parking Lot C on the second and fourth Tuesday of every month, from 12:30-3:30 p.m.
Mobile Farmers' Market: The farmers' market truck visits the Main Quad every Thursday from 2-3 p.m. and offers a 50% discount to students who have CalFresh or other food assistance benefits.
Emergency food vouchers: Students can receive an emergency voucher that can be used to purchase a sandwich or salad from campus Dining Services.
Prepared meals: Cooked food donated by off-campus food-service operators, through a partnership with a local nonprofit, is made available to students at several locations around campus. These can included casseroles, baked chicken, vegetables, rice and other elements of a full meal.
CalFresh benefits: A staff member from Second Harvest Food Bank visits campus twice a month to answer questions and help students apply for the CalFresh program, which provides cash assistance for food. Make an appointment by calling De Anza's Office of Outreach at 408.864.8327.
---
Housing Resources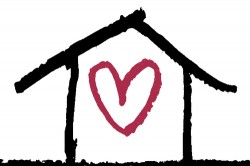 While De Anza College does not operate student housing, there are referrals available for students who are homeless or struggling to find shelter on an emergency basis.
Overnight parking: The Winter Faith Collaborative and Saratoga's Prince of Peace Lutheran Church coordinate overnight "safe parking" sites at churches and other locations, including some near De Anza, for individuals or families who are sleeping in their vehicles. Contact Amigos de Guadalupe in advance to be screened and enrolled in this program, by calling 408.341.6080 or 408.509.2731.
Housing assistance: West Valley Community Services

helps

homeless individuals and families find long-term housing, through rental assistance and other support services. You can speak with a case manager who comes to campus with the mobile food pantry, or call 408.255.8033.
More resources: The nonprofit Bill Wilson Center operates housing programs and other services that can assist students who are homeless or at risk of becoming homeless. A representative from the center is available on campus once a week to provide information and referrals. Stop by the Food Pantry in RSS 127 to make an appointment.
For routine housing and roommate searches: The Office of College Life maintains a list of websites and tips for students who are looking for apartments or homes to rent.
---
Transportation Options
SmartPass
All students at De Anza are eligible for the SmartPass, offered by the De Anza Associated Student Body (DASB) in partnership with the Santa Clara Valley Transit Agency (VTA). Here's how it works.
Pay a small fee: Pay a quarterly fee that's just $7.75 for students taking 12 or more units, or less for students taking fewer units.
Get your Clipper Card: Pick up your personalized SmartPass Clipper Card from the Office of College Life.
Enjoy unlimited rides: Use your card for unlimited rides on VTA buses and light rail within Santa Clara County – seven days a week.
Learn more about the SmartPass
---
Free Bike Rentals
Borrow a bike for the quarter! If you're 18 or older, bring your DASB ID card to the Office of College Life during the hours listed on the DASB Bike program webpage. You can also call 408.864.8240 or email DASBbikeprogram@deanza.edu for more information.
---
Cupertino Shuttle: From Campus to Caltrain
Need a ride to Caltrain, or anywhere in Cupertino? A new service offers low-cost, on-demand rides to and from any location in town, including the De Anza campus, and to the Sunnyvale Caltrain station.
Learn more about the Cupertino shuttle
---
More Assistance
Financial aid helps pay for college costs. There are several types of grants, loans and scholars available to students who qualify. To learn more, visit the Financial Aid website.
EOPS (Extended Opportunities Programs and Services) is a state-funded program that provides extra support, including financial grants in some cases, to assist low-income and academically disadvantaged students. To learn more, visit the EOPS website.
---
You're Not Alone
A recent survey of De Anza College students found
Nearly four out of ten students responding to the survey ate less or went hungry because they didn't have enough money for food.
More than half of the respondents moved often, shared a room or struggled to pay for housing or utilities.
Nearly one in six respondents said they had been homeless during the previous year.