Here's Where to Find Help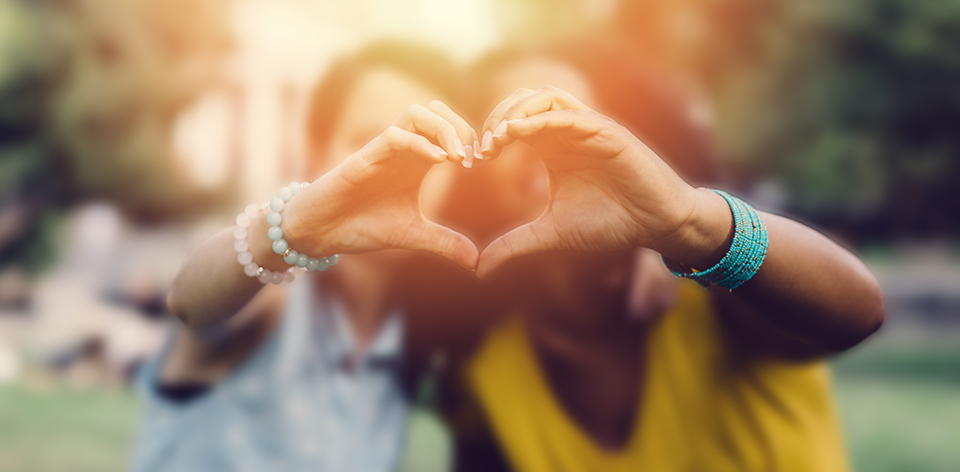 Are you struggling to secure daily essentials like food or housing? You're not alone. Click each box or scroll down to learn more about these resources.
---

Emergency Funds
If you're facing a one-time financial emergency, we may be able to help.
Limited cash grants are now available to assist students who are struggling with an urgent expense – such as a rental payment or deposit, essential car repairs or car registration, a doctor's bill or prescription medication – that might interfere with attending school.
You must meet certain minimum requirements to be eligible for a cash grant.
Minimum Requirements
How to Apply
---

Food Assistance
Students in need can obtain free food supplies, hygiene products and other items from the Food Pantry program operated by the Office of Outreach.
Visit the Food Pantry website for current hours of operation and more information
We also have grocery gift cards for eligible students. Use the online form to apply

Mobile Food Pantry
In addition to the Food Pantry at the Office of Outreach, a mobile food pantry from West Valley Community Services visits Parking Lot A twice a month:
Mobile pantry will be here on the

second and fourth Tuesday

of every month, from

1:30-3:30 p.m.
Click the red bars to learn about more food resources in this area.
Second Harvest: Find a Food Bank Near You
To find a food distribution center or delivery program near you, visit shfb.org/get-food or
Call the Second Harvest Food Connection hotline at 1.800.984.3663
Text "GETFOOD" to 408.455.5181
Send an email to getfood@shfb.org
Additional Food Programs
You can also find food assistance through the following programs. Please contact the organization to learn about hours of operation and eligibility requirements, if any.
---

Housing Resources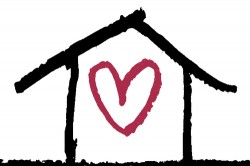 While De Anza College does not operate student housing, there are resources available for students who are homeless or struggling to find shelter.
Cupertino Housing Assistance
De Anza has programs to assist qualified students who are living in Cupertino, such as limited cash grants to help them avoid eviction or pay move-in costs. These are supported through a grant from the city of Cupertino and partnerships with community organizations. Visit the Cupertino Housing Assistance webpage to learn more.
Click the red bars to learn about more housing resources in this area.
Overnight Parking
Housing Assistance
More Housing Resources
Routine Housing or Roommate Search
---

Psychological Services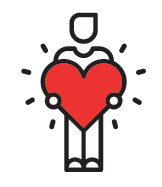 Individual counseling is available for students who are currently registered at De Anza. The Psychological Services office also hosts weekly support groups and drop-in sessions.
Students can also speak online with a mental health professional, any time, through TimelyCare. These services are free.
Individual Counseling
Here's how to sign up for individual sessions by appointment with a Psychological Services counselor
Send a

n email to dapsychservice@deanza.edu
Be sure to include your name and CWID, with a short statement that you are requesting psychological services
Support Groups and Workshops
Check the Support Groups webpage for a list of groups and sessions, including activities open to all students as well as groups for student athletes, students preparing for transfer, LGBTQ+ students and others. You'll find instructions on that webpage to sign up for a group or attend sessions on Zoom.
TimelyCare: Online, Any Time – for Free!
TimelyCare provides free mental health support and other online resources for De Anza students. You can
Speak right away with a mental health professional – available online, 24/7
Schedule an appointment for a one-on-one online session with a licensed counselor
Find online resources and referrals for a variety of basic needs

Learn how to

sign up for this free service

at

deanza.edu/resources/timely
Suicide and Crisis Lifeline: Dial 988
The 988 Suicide and Crisis Lifeline (formerly the National Suicide Prevention Lifeline) provides free and confidential emotional support to people in suicidal crisis or emotional distress – 24/7, anywhere in the United States.
---

Transportation Options
SmartPass

All students at De Anza are eligible for the SmartPass, offered by the De Anza Associated Student Body (DASB) in partnership with the Santa Clara Valley Transit Agency (VTA). Here's how it works.
Pay a small fee: Pay a quarterly fee that's just $7.75 for students taking 12 or more units, or less for students taking fewer units.
Get your Clipper Card: Pick up your personalized SmartPass Clipper Card from the Office of College Life.
Enjoy unlimited rides: Use your card for unlimited rides on VTA buses and light rail within Santa Clara County – seven days a week.
Click the red bars to learn about more transportation resources in this area.
Free Bike Rentals
Borrow a bike for the quarter! If you're 18 or older, bring your DASG ID card to the Office of College Life during the hours listed on the DASG Bike program webpage. You can also call 408.864.8240 or email collegelife@deanza.edu for more information.
Cupertino Shuttle: From Caltrain to Campus
Via-Cupertino is the app-based shuttle that goes everywhere in Cupertino when you need a ride – and to the Sunnyvale Caltrain Station. (More transit connections are coming soon!) Discounted fares are available for students. Visit the Via-Cupertino Shuttle website for details on how to get discounted fairs and how to ride.
---

Getting Through the Pandemic
Many families and individuals have experienced added hardships during the COVID-19 pandemic. You'll find resources here and more information on our Quarter Guide webpage.
Computers and Internet Access
Financial and Rental Assistance
Jobs and Unemployment
Undocumented Students
Utilities
---

You're Not Alone
A recent survey of De Anza College students found
Nearly four out of ten students responding to the survey ate less or went hungry because they didn't have enough money for food.
Four out of ten respondents moved often, shared a room or struggled to pay for housing or utilities.
One out of eight respondents said they had been homeless during the previous year.