Welcome
De Anza Student Election Results
---
Spring Hours: Photo ID and SmartPass
Starting Wednesday April 6th, the Office of College Life will be open Monday-Thursday from 9 a.m. to 4 p.m. for students and staff to obtain physical Photo ID and VTA SmartPass Clipper Cards.
Everyone will be required to wear appropriate coverings over their nose and mouth; covering will need to be removed for a few seconds when taking the picture. Only one person at a time will be allowed into the office and social distancing will be required for people waiting in line.
We will also be providing services remotely:
Monday-Thursday, 9 a.m.-5 p.m.
Friday, 9 a.m.-4:30 p.m.
Free COVID-19 Antigen Home Test Kit
Available Only to Current Registered De Anza Students
1 Kit Per Student Per Week
(Limited Supplies)
Pick Up Your Free Antigen Home-Test Kit While Supplies Last at De Anza Student Health Services Campus Center RM 166
Date: MONDAY, 1/31, 2/7 and 2/14
Time: 9 am to 12 pm
MUST HAVE AN ACTIVE CWID# and PICTURE ID
ONLY AVAILABLE TO CURRENT DE ANZA COLLEGE STUDENTS.
WEAR MASK and PRACTICE SOCIAL DISTANCING!!!
IF YOU HAVE SYMPTOMS, PLEASE STAY HOME and DO NOT COME TO CAMPUS SICK!!!
SPONSORED and HOSTED BY: DE ANZA STUDENT HEALTH SERVICES
COVID-19 Pandemic Updates
You can reach us by email or phone. (It is best to use email at this time). We will be periodically checking our email and voicemail between 9 a.m. and 5 p.m. Monday - Friday., and we will respond as soon as we can.
Unfortunately, we will not be able to check out bicycles
Current bike holders please see here for a message about bike returns.
Digital ID Card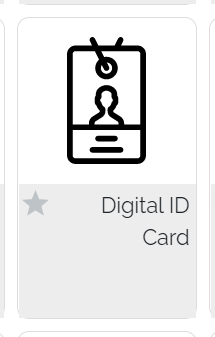 The digital ID card is now available in MyPortal for use while campus is closed. To access it go to Apps then select the Digital ID Card app tile in the Students section. It is also accessible in the hamburger menu of the De Anza College App for Android and iOS. The digital ID card should show the college logo for the campus at which you are enrolled, your picture if there is one in the system*, your name, the year, quarter, and campus at which you are enrolled, the SmartPass logo if you are eligible to use it, a bar code, and your student ID number. *If you do not have a picture in our system there should be a placeholder silhouette in its place and you will need to show additional documentation such as Driver's License or Passport for identification verification. Unfortunately, there is no way to add pictures until we are all able to return to campus.
In addition, we have canceled the Flea Markets scheduled until May 2022.
Please see here for information about Remote Legal Advice.
Thank you for your understanding during these difficult and unprecedented times.
Please stay safe and healthy.
Sincerely,
The Office of College Life Staff
---
About College Life
The Office of College Life is a key information and resource center for students, staff and community members. Among the many services we provide are the Photo ID Cards, SmartPass, DASG, Club, and Mentors@De Anza Information, free legal advice, free bike rentals, approval for posting, and more. The Flea Market office is located in the Office of College Life. Also located in the Office of College Life is the Student Accounts Office offering services such as discount movie passes, club and DASG accounts, and more.
---
Job Opportunities for Students
---
Videos
Where To Get Help - Food, Housing and Transportation Resources
Getting Involved

Hidden Gems