CAD Dept. Resources
Here are some recources we make available to our students for refurance.
Books:
Engineering Graphics and Design Book: By Louis Gary Lamit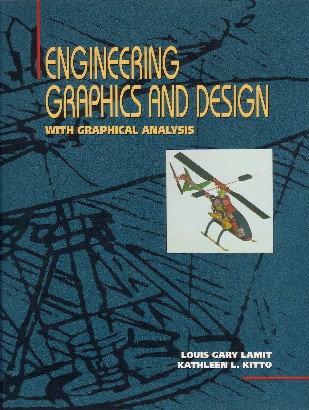 Reviews:
By C. Perry This book a is very comprehensive overview of the title subject. While mainly exploring mechanical, it also is a good concise introduction to the other engineering disciplines: civil, electrical, etc. As a reference work it shines in its thorough depictions of drafting standards and conventions. Of special interest, but often overlooked elsewhere, is the book's coverage of Third Angle projection verses First Angle projection... very important in today's global economy and in the need for clear exchange of design ideas across borders. Befitting a book concerning graphics and design, it is generously illustrated and the many color images are particularly welcome. This is one reference work that has served me well and I keep it handy at my desk.
---
Other miscellaneous pages:
Available online at Amazon
Book Description:
Hardcover: 1085 pages
Publisher: West Publishing Company (August 1996)
Language: English
ISBN-10: 0314067337
ISBN-13: 978-0314067333