Join Us!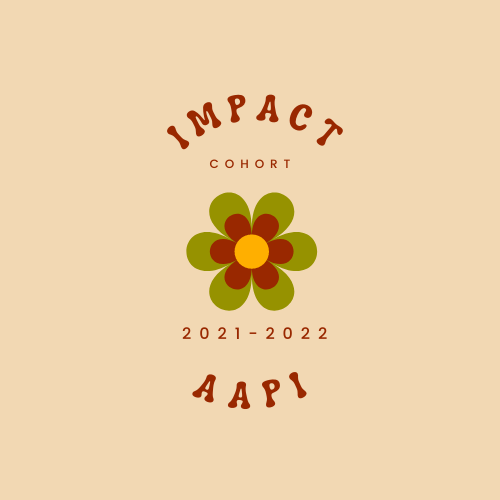 IMPACT AAPI is a learning community that supports academic achievement by Asian American and Pacific Islander students – especially those from Pacific Islander (including Samoan, Tongan, Chamorro and Hawaiian) and Southeast Asian (including Cambodian, Filipinx, Hmong, Lao and Vietnamese) backgrounds.
(Artwork by Mindy Nguyen, IMPACT AAPI '21-'22 cohort)
If you're interested in joining IMPACT AAPI, please contact Amy Wang, Counselor.
About Our Name
Our name stands for
Initiatives to
Maximize
Positive
Academic achievement and
Thriving
focusing on
Asian
American and
Pacific
Islander students!
Our goal is to close the gaps in academic achievement and transfer among Asian American and Pacific Islander (AAPI) students at De Anza, especially students from backgrounds that have been historically underrepresented or underserved in higher education.
IMPACT AAPI is a project of the Student Success and Retention Services program, which is part of the Equity and Engagement Division at De Anza College.
Meet the New Team!