We Support Undocumented Students!
Scroll down for resources, important updates and videos.
---
Undocumented Immigration Support Scholarship

Apply for up to $500 to assist with DACA or visa fees, legal fees or other costs
This award is for current De Anza students who are undocumented and need financial assistance with
DACA application renewal
U-Visa
Permanent legal status
Attorney fees
The scholarship is sponsored by HEFAS, the De Anza Latinx Association and the Office of the President. For more information, contact Melissa Maturino at maturinomelissa@deanza.edu
FREE Legal Assistance for Immigration Matters
You can now get free legal advice on immigration matters, through a program offered by HEFAS in partnership with the Immigration Institute of the Bay Area and the Foundation for California Community Colleges.
---
Reaffirming Our Committment
De Anza College is dedicated to providing education and a safe environment for all students, regardless of their immigration status. In a time of uncertainty and concern about federal government policy, De Anza is reaffirming its commitment to treat all students with equity and respect.
Scroll down for more information, including the latest on DACA, additional news updates, upcoming campus events and videos.
---

Special Resources for the COVID-19 Pandemic
The COVID-19 pandemic has led to financial hardship for many individuals and families. Here are some resources for undocumented students and their families, who may not be eligible for other types of relief. You'll find more helpful information on our Resources for Basic Needs webpage.
Emergency Cash Grants for Students:

Funds are available for limited cash grants to assist De Anza students, regardless of immigration status, who are struggling with an urgent expense. Learn more about these emergency funds at

deanza.edu/resources
HEFAS (Higher Education for AB 540 Students) is compiling a list of resources to assist undocumented students and families with health, financial or legal

issues

during this period. Visit the HEFAS webpage for more information.
Know Your Rights!
Federal enforcement actions during the Trump administration fueled concern for many local residents. This underscores the importance of understanding your rights when confronted by authorities.The following organizations have more information available on their websites.
---

For Undocumented Students and Families
---
The Latest on DACA
After a series of court challenges, a federal judge ruled in July 2021 that the DACA program is unlawful. But the judge wrote that current program recipients would not be affected immediately. The judge also barred federal officials from taking any immigration, deportation or criminal action against them.
The Biden Administration, which supports the DACA program, has announced plans to appeal the July decision. Congress could also step in with new legislation, or the case could end up being decided by the U.S. Supreme Court.
The previous Trump Administration had announced plans to end the DACA program. But in November 2018, a federal appeals court sided with DACA supporters and upheld an order that blocks the government from deporting DACA participants.
If your DACA status has expired, you may still be eligible to file for renewal under the federal court order. However, some immigration experts recommend that individuals should seek legal advice before filing an application.
Free consultations and workshops are offered by SIREN (Services, Immigrant Rights and Education Network). Visit their website at sirenimmigrants.org or call 408.453.3003 for the latest information on dates and how to sign up.
For more information
These groups have more information about applying to renew DACA status
Important points to remember
If you are already enrolled in DACA, your work permit and protection from deportation will remain in effect until they were scheduled to expire – generally two years after you enrolled.
DACA is a federal program that does not affect your eligibility to attend De Anza or any community college in California. It also doesn't affect your ability to qualify under AB 540 for exemption from non-resident tuition, or to apply for state financial aid under the California Dream Act.
"The California Community Colleges remain committed to serving all students, regardless of immigration status and to providing safe and welcoming environments in which to learn. We will do all within our power to assist students affected by this decision ..." – Eloy Ortiz Oakley, chancellor of California Community Colleges.
More FAQs, Advice and Referrals
---
News Updates
Student Commencement Speaker: "This Country Was Built on Immigrants"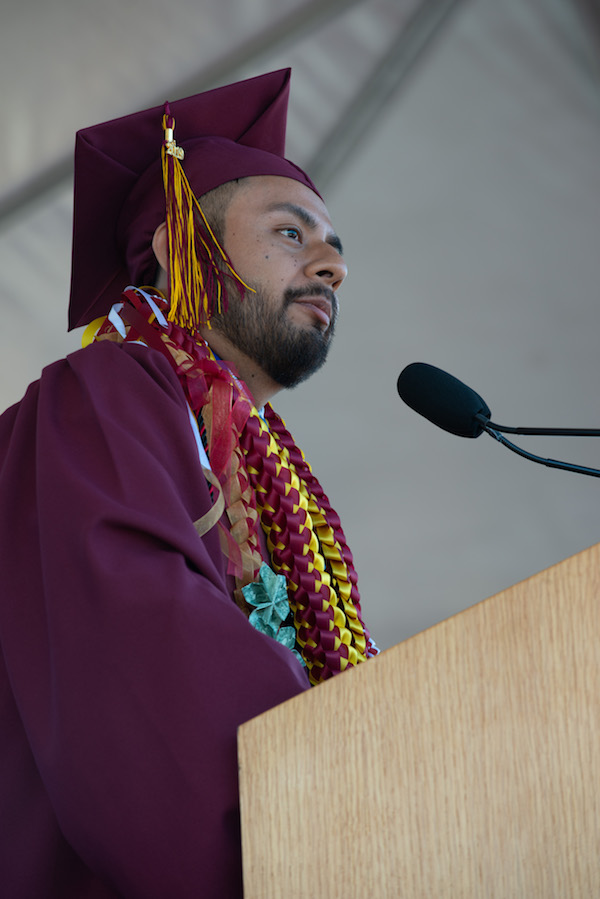 Manuel Alonzo Barrios, a member of De Anza's graduating class of 2019, shared his personal story with thousands of fellow graduates, relatives, friends and supporters during the June 28 commencement ceremony. He described the experience of coming to the United States at age 11, saying he often felt like "a small rock that was being pushed downstream by a rushing river."
"For me, the most significant challenge has been this little secret – the secret of over 11 million people in the U.S. – the secret of being undocumented in this country," said Barrios.
Barrios said he found support when he came to De Anza and became involved with HEFAS and other programs on campus.
"No longer did I have to keep hiding in the shadows," he said. "Best of all, I found my purpose and was inspired to continue to chase my dreams."
Barrios, who earned an associate degree in Liberal Arts at De Anza, plans to become a dentist and open a clinic that's also a resource center for underserved and immigrant families. His determination to succeed, along with his service as a student leader and mentor, was recognized when he was awarded the Karl S. Pister Leadership Opportunity Award, which provides $20,000 to a De Anza student who transfers to the University of California, Santa Cruz.
"I will never forget how De Anza built for me, as well as for my fellow classmates, a small village. A village that treats you with respect that allows you to express yourself. A second family that is willing to support you no matter what, and that everywhere you go, you will always be welcome and treated with love and kindness," Barrios said.
Urging his fellow graduates to remember the sacrifices of their families and loved ones, Barrios drew applause when he added: "This country was built on immigrants, and at some point in their lives they came to this country following a dream, with empty hands filled with hopes." He continued:
"Remember that the weapon against ignorance is knowledge. To meet difficulties we must have courage, to face the improbable, we must have dignitity. To aspire for greater power we must love to serve and understand humanity. Learning is a process, not an event. If we think that learning will stop, once we walk this stage and get a degree, it is not true. We should never stop!"
---
De Anza Grad Earns "Immigrants Rising" Scholarship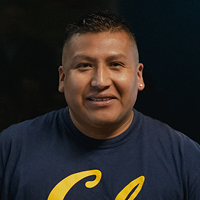 Pancho Antonio knew hardship when he was growing up in the Mixteco-speaking indigenous community of Oaxaca, Mexico. At age 19, he made the difficult journey to the United States because he wanted to pursue higher education.
Pancho first enrolled in adult school in East San Jose, where he did so well that he was hired to teach English and math to adult students.
After coming to De Anza, he graduated with honors in 2017 and served as a student speaker at the Latinx Grad Ceremony. Pancho transferred to the University of California, Berkeley, where he is majoring in ethnic studies. He plans to become a professor specializing in indigenous cultures.
Immigrants Rising is a San Francisco-based nonprofit that helps undocumented students pursue education and career goals, so they can better support their families and communities. Pancho is one of eight college students who received a scholarship of up to $7,000 from the group in 2018. They are selected for academic excellence, financial need and community impact.

---
Statements of Support
Video Interview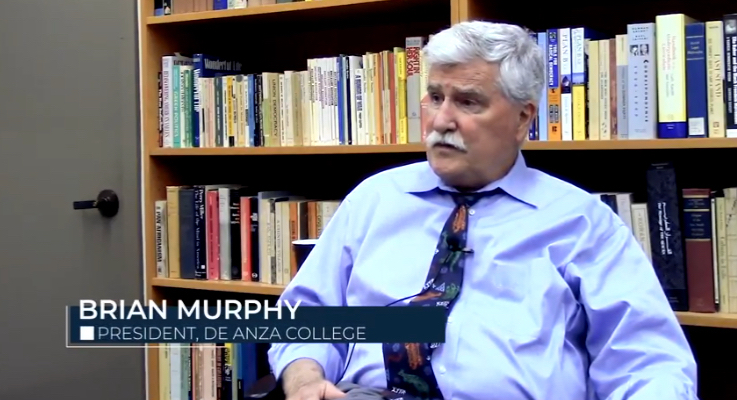 Former De Anza President Brian Murphy, who retired in June, talks about supporting undocumented students in a new video and interview with My Undocumented Life, a blog developed by and for undocumented students.
---
Scholarships and Financial Aid
The California Dream Act allows undocumented students to apply for and receive state financial aid. More information is available from De Anza's Financial Aid office and the California Student Aid Commission.
In addition, here are two mobile apps designed to help undocumented students find out about college scholarships available to them. Each was developed by an undocumented student who wanted to make the experience easier for their peers.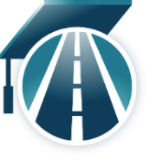 DREAMer's Roadmap lists scholarships and helps students keep track of application deadlines. It also lets anyone suggest a scholarship that should be added to the database. It's available for both Apple and Android devices. You can read about Sarahi Espinoza Salamanca, the DACA recipient who created DREAMer's Roadmap, in a recent profile by the San Francisco Chronicle.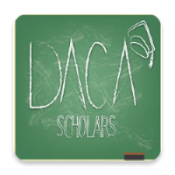 DACA Scholars lists scholarships, provides deadline notifications and includes articles about undocumented students and the Deferred Action for Childhood Arrivals program. It's available for Apple and Android devices.
Congratulations to De Anza students Itzel and Brenda for earning $25,000 scholarships from TheDream.US !
---

De Anza Student Stories - 2017
(Closed Captions in English and Spanish; click "CC" or "Settings" to select language.)
Manuel: "What's the future going to look like?"
Itzel: "People are afraid right now"
Brenda: "(At) De Anza ... you feel supported 110 percent"
Facts About Undocumented Immigrants
More than one in ten young adults in Silicon Valley are undocumented, according to a new report by the UCLA Labor Center, which estimates they are 14% of the half million people aged 18-32 in this region.
The study found 53 percent of undocumented young adults here are from Mexico, while 16 percent are from India, 5 percent from the Philippines and 5 percent from China.
More than 70 percent of the valley's undocumented young adults are working, which is slightly higher than the rate for documented or U.S.-born peers.
Source: UCLA Labor Center
---
Previous Campus Events and Speakers

Undocumented Student Action Week: Oct. 18-22, 2021
Monday, Oct. 18: HEFAS Open House and Launch –

Kick off the week by learning about the work of the HEFAS Center at De Anza.

Tuesday, Oct. 19: Be Scared and Do It Anyway – Art and Fear – Create your own digital poster with artist Griselda Madrigal Lara!
Wednesday, Oct. 20: Nurse Unseen – Documentary Filmmaker Michele Josue – Join a conversation with Emmy award-winning maker of a new film that highlights the challenges faced by Filipinx/a/o nurses during the COVID-19 pandemic.
Thursday, Oct. 21: HEFAS Open Mic Night – Share your poems, spoken words, songs or art relating to the theme of "Going Back To Your Roots."
Friday, Oct. 22: Unpacking the Fight for Citizenship with Denise Panaligan – Learn about the history of citizenship and how to create a new meaning for contemporary times.
---
Undocumented Students Action Week: Oct. 19-23, 2020
* Event sponsors include the California Community Colleges, Academic Senate for California Community Colleges, California Student Aid Commission, California Undocumented Higher Education Coalition, Foundation for California Community Colleges, Immigrants Rising and the Student Senate for California Community Colleges.
** Event sponsors include Higher Education for AB 540 Students (HEFAS),the Office of Equity, Social Justice and Multicultural Education and the Vasconcellos Institute for Democracy in Action (VIDA).
---
2019-20 Speakers and Events
Call to Action! Oct. 14-17, 2019
Community colleges across California set aside this week for activities to support undocumented students and to advocate for those facing uncertainty over the Deferred Action for Childhood Arrivals (DACA) program. Activities at De Anza included
Call to Action Week event sponsors include Higher Education for AB 540 Students (HEFAS); Vasconcellos Institute for Democracy in Action (VIDA); Office of Equity, Social Justice and Multicultural Education; Community College League of California; Asian Law Alliance; University of San Francisco and UndocuHustle.
---
2018-19 Speakers and Events
Luis Cortes Romero, Attorney and Dreamer: Oct. 24, 2018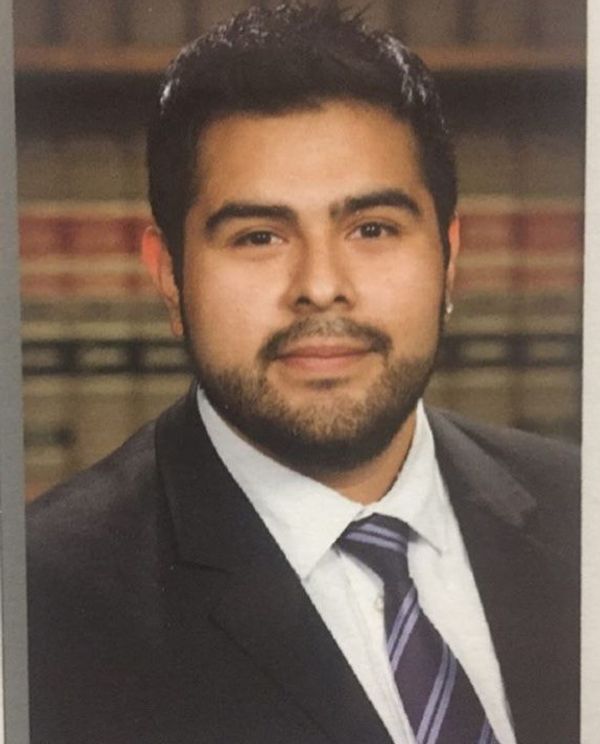 Immigration attorney Luis Cortes Romero has a personal stake in the fight to defend Dreamers: He is one.
Cortes grew up undocumented after he was brought to the United States by his parents when he was a child. He went to community college and San José State University before earning his law degree. Now he assists immigrants and has sued the Trump Administration on behalf of DACA students.
Cortes Romero spoke about his own story during a campus visit on Oct. 24, 2018 and answered questions about current issues related to U.S. immigration law. He appeared at the invitation of Danny Acosta, assistant chief of the Foothill-De Anza Community College District Police, in support of undocumented students. Event sponsors include the Equity and Engagement Division, HEFAS (Higher Education for AB 540 Students) and the Office of Interim President Christina Espinosa-Pieb.
---
Undocumented Student Week of Action: Oct. 15-19, 2018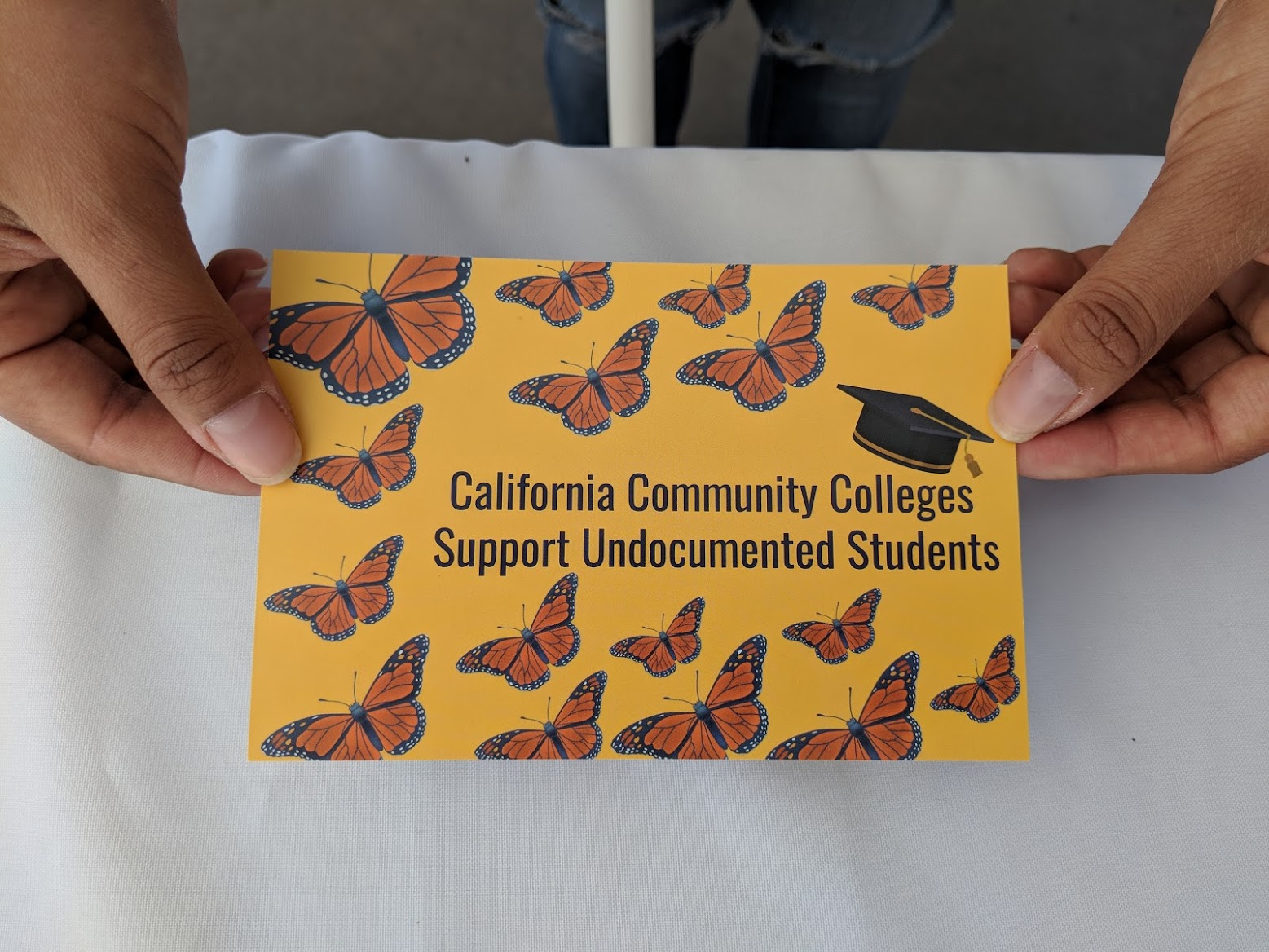 Students, faculty and staff at community colleges around California dedicated this week to advocate for undocumented students and call for a long-term resolution of the DACA issue. Here are some of the activities at De Anza.
Week of Action cosponsors include the Vasconcellos Institute for Democracy in Action (VIDA) and the Office of Equity, Social Justice and Multicultural Education, as well as the Asian Law Alliance, Community College League of California, PUSO and Sacred Heart Community Service.
---
2016-17 Speakers and Conferences
De Anza hosted several events in Winter and Spring 2017 that focused on civil rights and resources for immigrants.
The series started Jan. 31 with a talk by Jose Antonio Vargas, an undocumented immigrant who grew up in Silicon Valley, became a Pulitzer Prize-winning journalist and founded Define American, a nonprofit media and culture group.
Later the same day, attorney Alison Kamhi from the Immigrant Legal Resource Center spoke about federal immigration policy under the Trump administration.
The ILRC's Kamhi returned to campus Feb. 8 for a practical workshop on legal rights and real-world scenarios for encounters with immigration officials.
Attorneys from the Asian Law Alliance visited the campus on two days, Feb. 13 and 27, to provide free consultations for undocumented students who had questions about their own circumstances or the immigration status of family members.
On May 5, 2017, HEFAS hosted its annual summit conference for students at De Anza and neighboring schools. The program was entitled "Build Bridges, Not Walls" and the featured speaker was Sarahi Espinoza Salamanca, creator of the DREAMer's Roadmap app. She is a former undocumented student who was named a Champion of Change at the White House in 2014.