2023 Excellence Award Winners
Three Receive National Honors from League for Innovation
Three members of the De Anza College community will be honored this month with Excellence Awards from the national League for Innovation in the Community College. The recipients were selected in recognition of their outstanding service to the college and its students.
The awards will be formally presented during the League's annual Innovations Conference, held on March 11-14 in Tempe, Arizona.

Claudia Guzman
After three years as a senior administrative assistant in the General Counseling Center, Claudia Guzman has been a program coordinator in the college's Office of Professional Development since 2019. In both roles, she's been known for serving the college community with grace, good humor and an appetite for finding new ways to deliver needed services.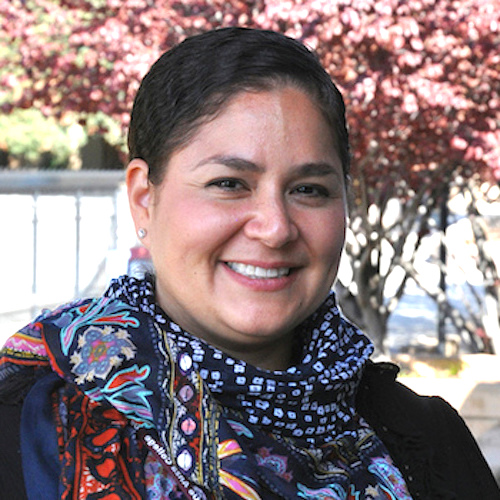 In the professional development office, Guzman collaborated on implementing the online Vision Resource Center as a new platform for delivering professional training courses and related information for De Anza employees.
She also helped create the Equity Certification for Classified Professionals program and co-presented a series of seminars on equity topics such as communication, cultural awareness, implicit bias and support resources. Classified professionals who attended five sessions could earn an Equity Certificate and hours toward a Professional Growth Award.
More recently, she worked with Outreach counselor Jesus Ruelas to secure funding and launch the college's new Rising Scholars program for students who have been incarcerated or whose lives have been affected by the criminal justice system, such as through the incarceration of a family member. The program offers specialized counseling and other forms of support for participating students.
Guzman said she was drawn to the Rising Scholars concept after working with families and teens as part of her training to become a marriage and family therapist. Many families have been affected – directly or indirectly – by incarceration, she said, and supporting those students is "part of our mission at De Anza."
De Anza's Equity Action Council recognized Guzman and Ruelas as 2022 Equity Champions for their work on the Rising Scholars initiative.
Guzman has also served on the Classified Senate, the Guided Pathways Student-Ready Rapid Response Team and the district's Professional Growth Awards committee. She has a master's degree in Marriage and Family Therapy and a bachelor's degree in Human Development, both from Pacific Oaks College. In her free time, she enjoys listening to podcasts – favorite topics include true crime, health, culture and history – and exploring travel destinations.

Dave Capitolo
For nearly 20 years, Dave Capitolo has helped De Anza's Automotive Technology Department stay ahead of the curve by developing innovative course offerings and new programs to meet students' needs.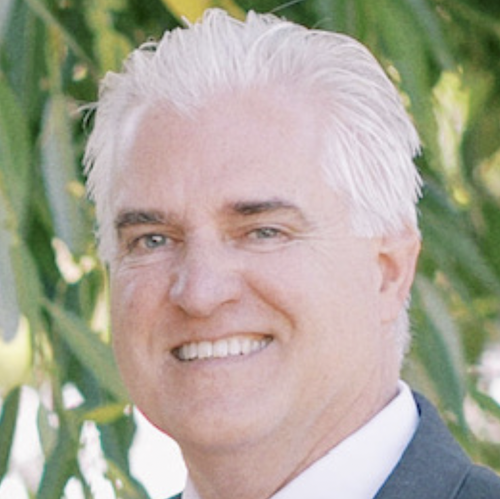 Capitolo came to De Anza as an instructor in 2003 and became department chair in 2016. During his tenure, the Auto Tech program helped lead the way in developing noncredit versions of courses offered for academic credit. The department now offers 34 noncredit courses – more than any other program at De Anza – and eight noncredit certificates, with a new noncredit certificate in alternate fuels technology coming next year.
Because they're tuition-free, noncredit courses can attract students who want to improve their skills but can't afford credit classes. Noncredit classes also serve as an introduction to college for many first-time students, who may ultimately decide to pursue an academic degree.
In another recent initiative, Capitolo helped develop the department's pioneering autonomous vehicles program in partnership with Nuro, a Silicon Valley company that builds self-driving delivery vehicles. The program combines existing Auto Tech and Computer Information Systems courses to prepare students for work in this fast-growing industry.
Most recently, Capitolo worked with Moaty Fayek, dean of the Business, Computer Science and Applied Technologies Division, to develop a plan for De Anza's first bachelor's degree, designed to provide students with new opportunities for jobs and career growth in Automotive Technology Management. The degree was approved last fall by the Board of Governors for California Community Colleges.
Capitolo has worked in the automotive industry since 1980, holding jobs as a technician, machinist, engineer and instructor. He has three associate degrees in automotive and machine tool technology – all from De Anza – along with a bachelor's degree in Occupational Education and a master's in Education, both from Eastern New Mexico University.
After serving on the board of the Automotive Engine Builders Association, Capitolo will become chairman in 2023-2024. At De Anza, he likes talking with students about their goals and career opportunities. In his free time, he enjoys sports, cooking, fixing and building things, bicycling and spending time with his family.

Moaty Fayek
When Dean Moaty Fayek talks about De Anza's first-ever bachelor's degree program, he often describes it in equity terms.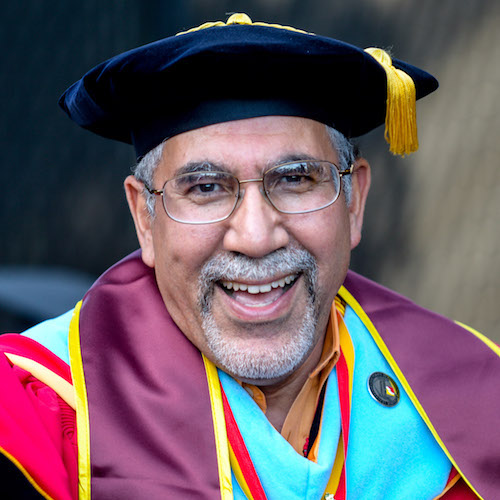 The new bachelor's degree in Automotive Technology Management, which Fayek and Auto Tech chair Dave Capitolo helped design, was created to provide new career opportunities for students – particularly those from historically underserved groups – who may not be able to afford the higher cost of pursuing a four-year degree at a university. Fayek says that makes it an "equity breakthrough."
Fayek came to De Anza in 2012 after a career that included time in private industry as well as teaching and serving as a department chair at California State University, Chico. As dean of the Business, Computer Science and Applied Technologies Division, he oversees Accounting, Auto Tech, Business, Computer Information Systems, Design and Manufacturing Technologies and Real Estate.
In that role, Fayek helped lead the effort to develop new noncredit course offerings in several subjects. He also successfully negotiated with the California Department of Real Estate to accept De Anza's noncredit courses for state licensing requirements.
Fayek previously served in 2016-17 as interim vice president of Workforce Development and Institutional Advancement at Foothill College, where he helped revamp the workforce apprenticeship program. While at De Anza, he has been a member of shared governance committees including College Council, the Instructional Planning and Budget Team, the Program Allocation Committee and the Foothill-De Anza district Educational Technology Advisory Committee.
In 2021, Fayek was given an Equity Champion Award by De Anza's Equity Action Council, which noted that he personally emailed words of encouragement to at-risk students, used his own money to purchase textbooks for students to borrow and created the Business lab as a space where students can study and obtain homework assistance.
Fayek has a bachelor's degree in Electrical Engineering from Cairo University, a master's degree in Computer Science from California State University, Chico, and a doctorate in Community College Leadership from Ferris State University. In his free time, he enjoys reading and going for walks.
(Posted on March 1, 2023)