2016-17 Academic Year
From national awards to international achievements, here are just some examples of what makes De Anza College "simply the best."
---
League for Innovation Excellence Awards
A veteran chemistry instructor, the chief of custodial operations and a crew of dedicated Outreach workers from De Anza College have earned awards for excellence from a national academic group, the League for Innovation in the Community College.
At a March 15 ceremony in San Francisco, league officials presented awards to De Anza's Ram Subramaniam, chair of the chemistry department; Manny DaSilva, manager of custodial operations; and the staff of the Office of Outreach and Relations With Schools.
The annual John and Suanne Roueche Excellence Awards are given for outstanding contributions in teaching, leadership and service.
---
De Anza Named a Voter Friendly Campus
De Anza College was designated a "Voter Friendly Campus" by two national organizations that are working to promote student involvement in the democratic process.
The honor recognized the work of a small army of De Anza students who planned and carried out an ambitious, nonpartisan voter registration campaign on campus last summer and fall. About 50 student volunteers fanned out to register students and made classroom presentations on the importance of voting. They were led by Mako Mori and Kaede Hamilton, both student interns at De Anza's Vasconcellos Institute for Democracy in Action (VIDA).
---
2017 Graduation Awards and Scholarships
This year's President's Award winners were Diego Gómez, a philosophy major, and Stephanie Dittrich, who majored in liberal arts.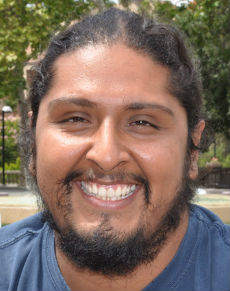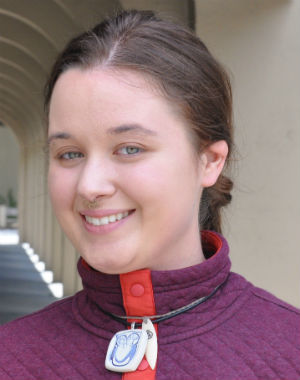 The winner of the A. Robert DeHart Memorial Scholarship was Jorge "Georgie" Güitrón and the Karl S. Pister Leadership Opportunity Award was presented to Suleima Ochoa.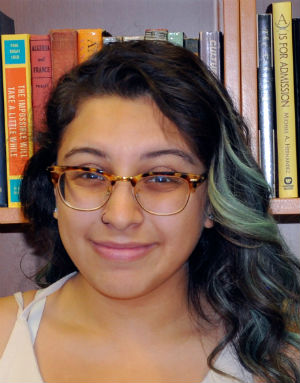 ---
Instructor's Rare Fossil Research
A dramatic discovery in Kenya has shed new light on the common ancestry of apes and humans, according to a new article in the scientific journal Nature that was co-authored by Isaiah Nengo, a
De Anza College anthropology instructor and leader of the team that found the fossilized skull of a 13-million-year-old baby ape.
The research drew coverage from news outlets around the world, including National Geographic, the Bay Area's Mercury News, France's Le Monde and Britain's Daily Mail.