History of VIDA
In 2015, the Vasconcellos Institute for Democracy in Action (VIDA), formerly the Institute for Community and Civic Engagement, was renamed in memory of late California State Senator John Vasconcellos. Throughout his career, Senator Vasconcellos was a tireless advocate for public education and student involvement in the democratic process.
The original ICCE began with a task force of faculty and staff in fall 2005. It was initiated by then new president, Brian Murphy and was led by faculty members Jackie Reza and Cynthia Kaufman.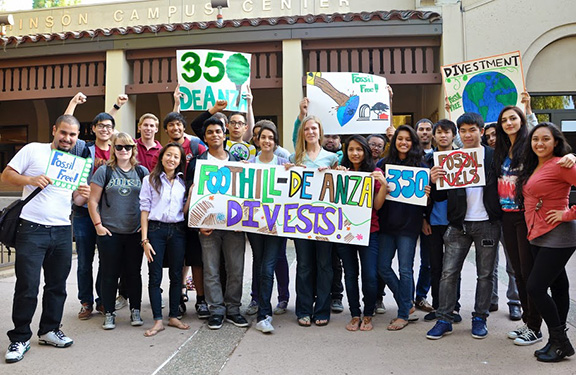 The purpose of the task force was to research what kinds of engagement work were being done at other institutions and to analyze what work would be appropriate for De Anza. The task force completed its work in March of 2006, and delivered to the president a "Plan for De Anza's Institute for Community and Civic Engagement."
As a way to begin the work, some faculty and staff organized the first "Youth Voices United for Change" high school empowerment conference in spring 2006. In fall of that year, Rowena Tomaneng and Mayra Cruz were appointed directors and led the institute for the next three years. They built the institute onto a powerhouse of engagement. Presently, the institute is directed by Cynthia Kaufman.
Definitions
Community Engagement
is our college's active role in supporting a mutually beneficial relationship with on- and off-campus community partners in a range of ways.

Civic Engagement
is our college's active role in developing educational opportunities focused on meaningful participation of students and community members in public programs, services, and policy-making.

Service Learning
is an academic study linked to community service through structured reflection so that each reinforces each other. The community service may be direct service to people in need, community outreach and education, research or policy analysis.