VIDA Archive
---
Events Spring 2021
---
Student Voices United for Change 2021
Student Voices United for Change
Thursday 4/29 1:30-3:30pm and Friday 4/30 10am-12pm!
Hosted by VIDA, HEFAS, OCL, DASG, & ICC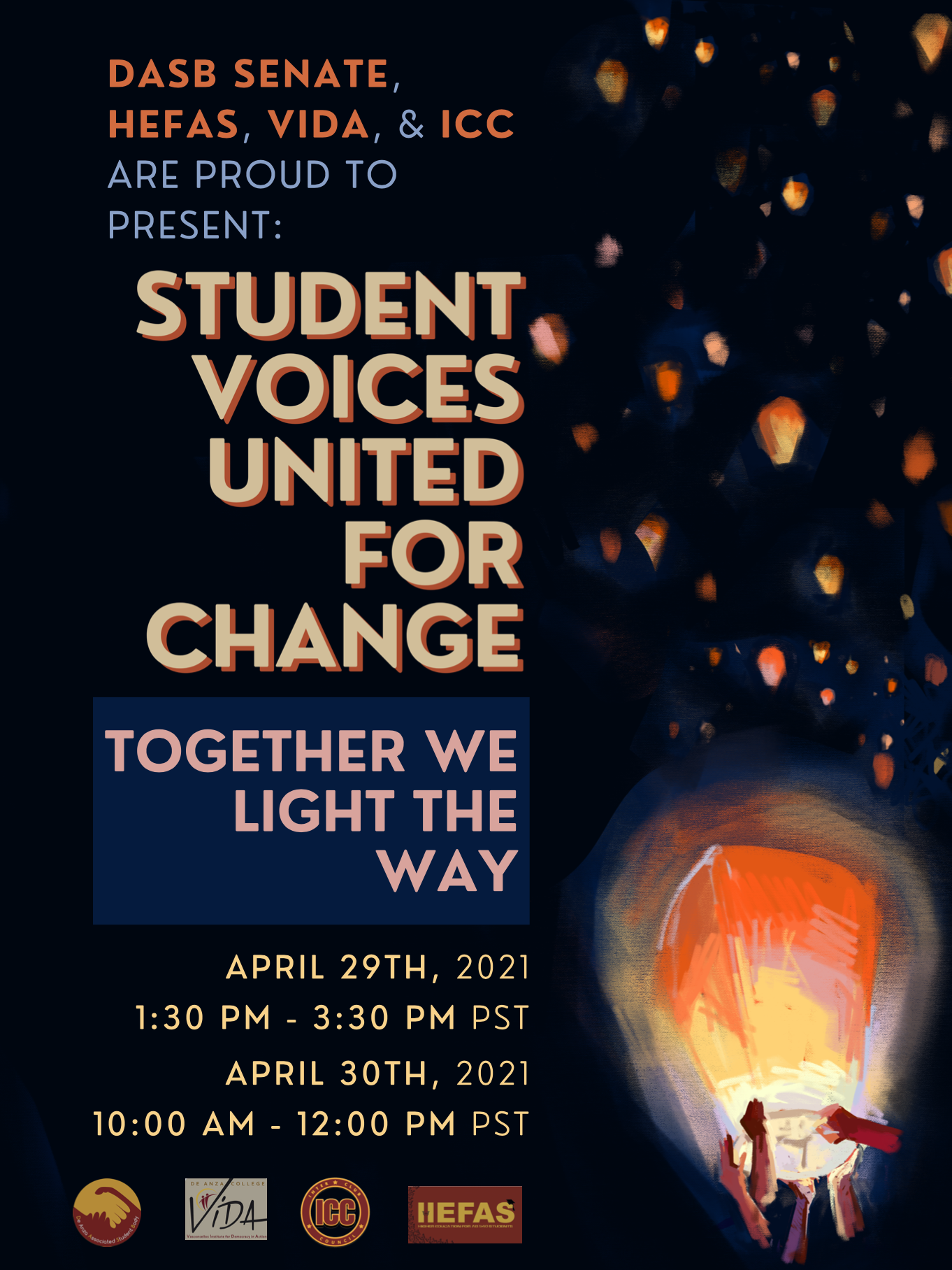 ---
May Day! International Workers Day at De Anza
About the Event

May Day, also known as International Worker's Day, is celebrated to honor the struggle for working people's rights. It began as a worldwide display of solidarity following the 1886 Haymarket Rally in Chicago where unionized workers were killed while striking in support of the 8-hour workday. Since 2006 it has also been a time to actively protest for the rights of immigrants. De Anza College asks you to participate in this event highlighting the history of the fight for the rights of workers and immigrants, the contributions of essential workers, and become more familiar with what it has meant for many of us to be in unions.

Special Guests Speakers: Jean Cohen, President, South Bay Labor Council; Salvador Bustamante, LUNA, Latinos in Action; Akubundu Amazu-Lott, The All-African People's Revolutionary Party (A-APRP); FHDA Employee Unions

Poetry Performance by Santa Clara County Poet: Laureate Janice Sapigao
---
Events Winter 2021
---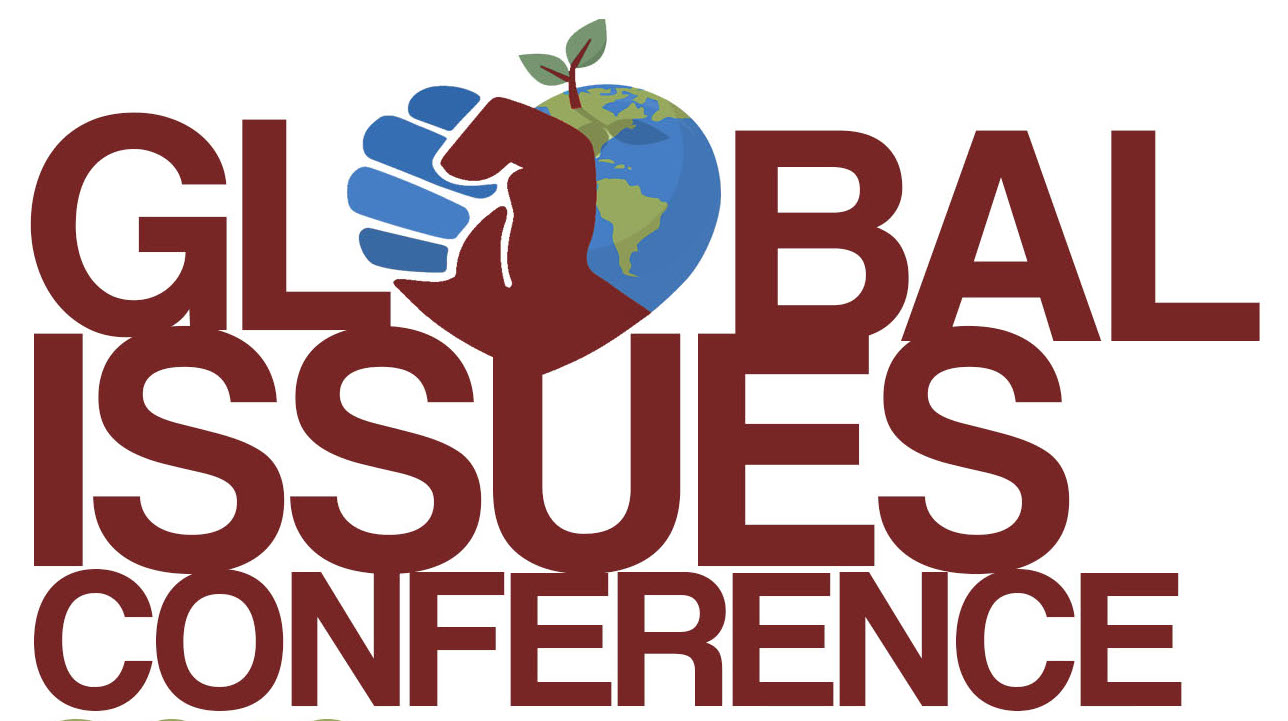 This year's conference will be held in two parts, as we explore the theme of "Unforgetting: Family, Migration, Healing."
Part 1: Harvest of Empire
Film screening and discussion
Tuesday, Feb. 23, 10 a.m. – Noon
Part 2: Robert Lovato
Hear from the author of "Unforgetting: A Memoir of Family, Migration, Gangs, and Revolution in the Americas"
Thursday, Feb. 25, 1:30 – 3:30 p.m.
---
Assault on Democracy: Roots and Repair

The Assault on Democracy was a space to reflect on recent events – specifically the assault of the capitol in Jan. 6, 2021 – and to encourage students to explore ideas about the process of repairing democracy.
The Jan. 26 event was facilitated by instructors Robert Stockwell, Sal Breiter and Wendy White. It was sponsored by VIDA and the Equity and Engagement Division at De Anza College.
---
Day of Remembrance: Feb. 18, 2021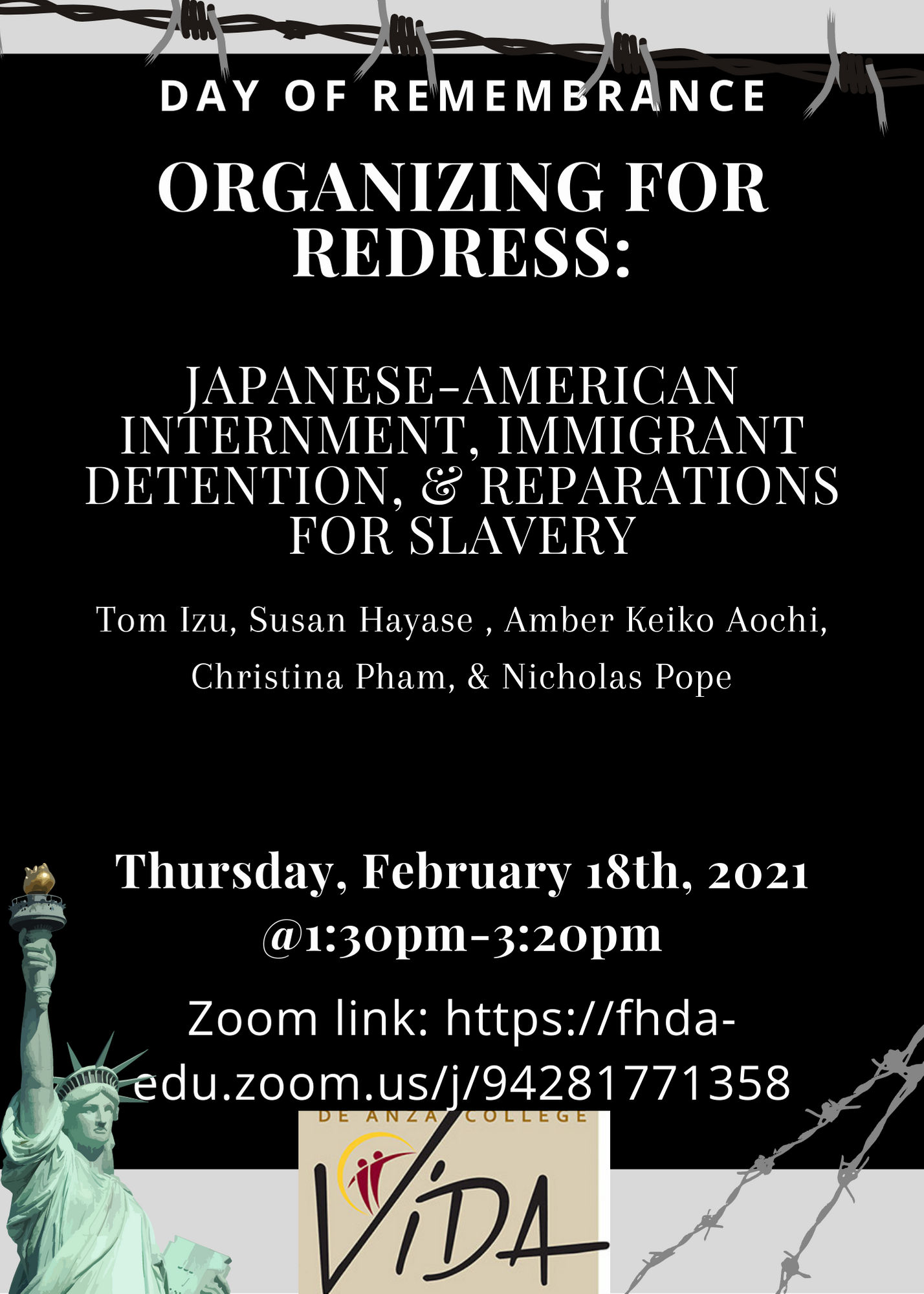 Join us for Organizing for Redress: Japanese-American Internment, Immigrant Detention and Reparations for Slavery
Speakers will include Tom Izu, Susan Hayase, Amber Keiko Aochi, Christina Pham and Nicholas Pope
Thursday, Feb. 18, 2021
1:30-3:20 p.m.
Many people know that Japanese Americans throughout the U.S. commemorate Feb. 19 each year as a "Day of Remembrance" to remember the forced removal and mass incarceration of their community during World War II. But few know its connection to the grassroots struggle that Japanese Americans waged to win redress for the massive violation of their rights.
---
Reports and Resources
---
Fall 2018
October:
Fall 2017
September:
October: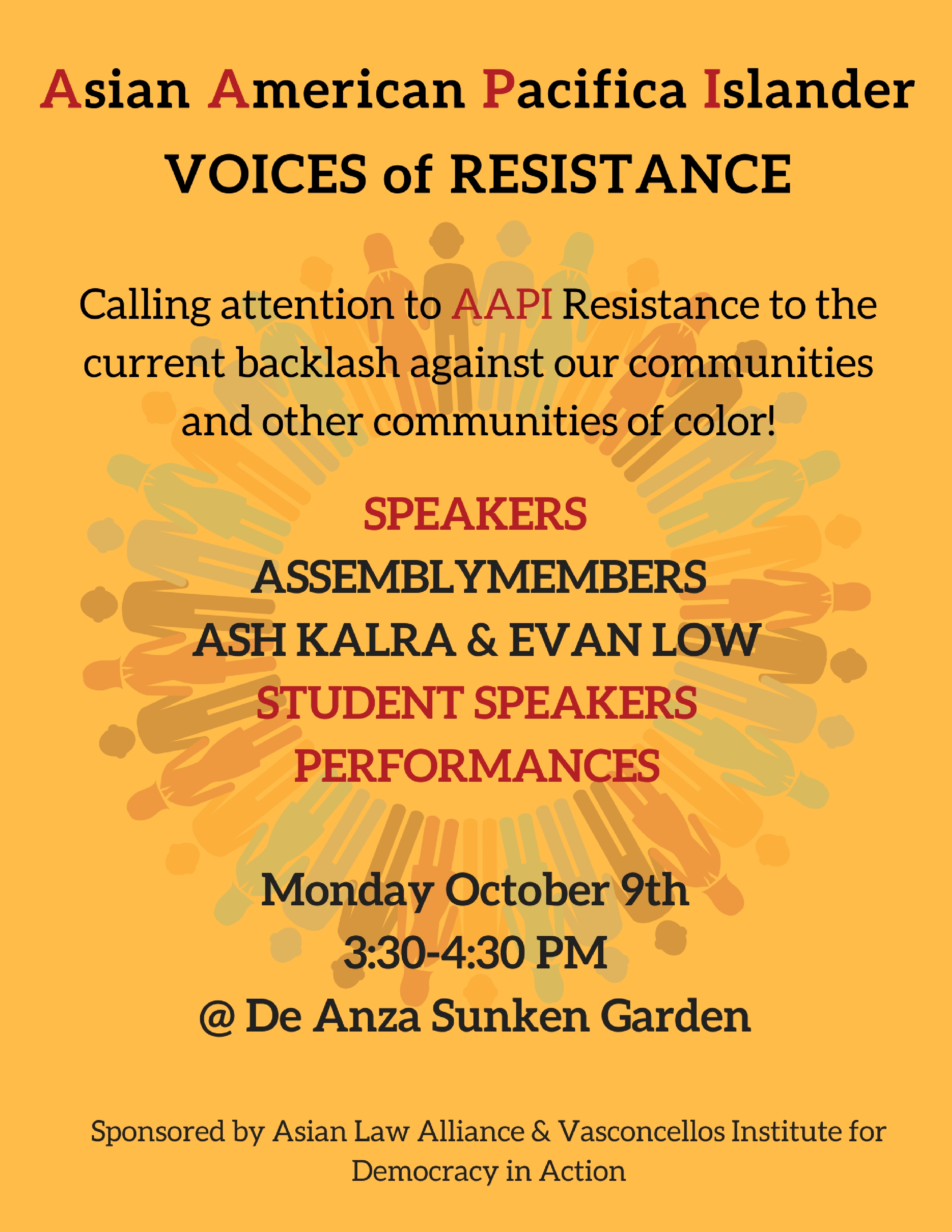 November:
December:

---
VIDA Archived Programs