Imagine ~ Create ~ Inspire
---
---
NEW!

Valentine's Day Grand Opening: Stop By Your New Village Space!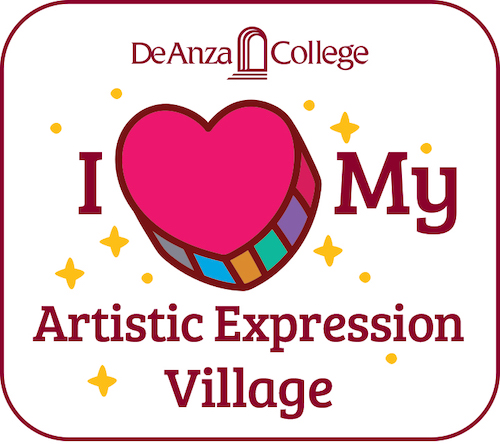 Your Village Space is a physical space on campus where you can hang out or meet with other students, faculty and staff who are in your Village.
We've created six Village Spaces where you'll find fellow students and services that are relevant to your major and Village – including academic counseling, help with financial aid and more. Each space will also be a comfortable meeting place for Village activities and programs.
Join us on Tuesday, Feb. 14 from 12:30-2:30 p.m. for a special Grand Opening event at the Artistic Expression Village Space: Room L21 in the L2 building – hosted by the Guided Pathways team in partnership with De Anza Student Government (DASG). You'll find snacks, fun activities and prizes!
---

Explore Academic Programs!
Click these links to visit the department or program website, where you'll find information about courses, instructors and the requirements for earning a degree or certificate.
You can also check the degree and transfer maps for different programs. These maps will show you which courses to take, quarter by quarter, so you can work efficiently to reach your goal – whether it's earning a degree or certificate, or transferring to a university in your major. You'll find these posted on the list of all academic programs: Click the name of the subject or program and then click to view the "Degree Map" or "Transfer Map" for the subject you're interested in.
Check degree and transfer maps
---

Find Support – With Your Village Success Team!
The Artistic Expression Village Success Team is a group of counselors, advisers and other experts who are ready to help you.
First: Click the Red Box and Check for Your Program
---

Get Involved!
---