Thanks for Joining Us on Sept. 18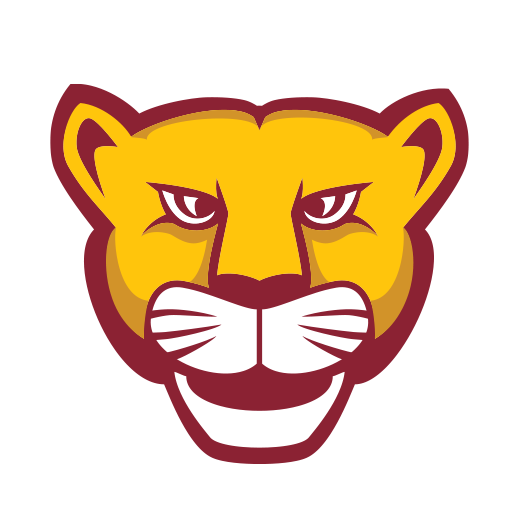 Nearly 1,000 students participated in this year's Virtual Welcome Day event, attending online activities and meeting with faculty and staff from more than 40 departments and programs. Thanks to everyone who contributed to this event.
Meet the Prize Winners!
Students who participated in at least one Canvas activity were enrolled in a drawing for prizes purchased with donated funds. Congratulations to Rebekah Carey and Gabriel Gatewood-Wolfe, who each won a Microsoft Surface Go 2 tablet! Fifteen others won De Anza Mountain Lion stuffed animals and T-shirts. See more prize winners below.
---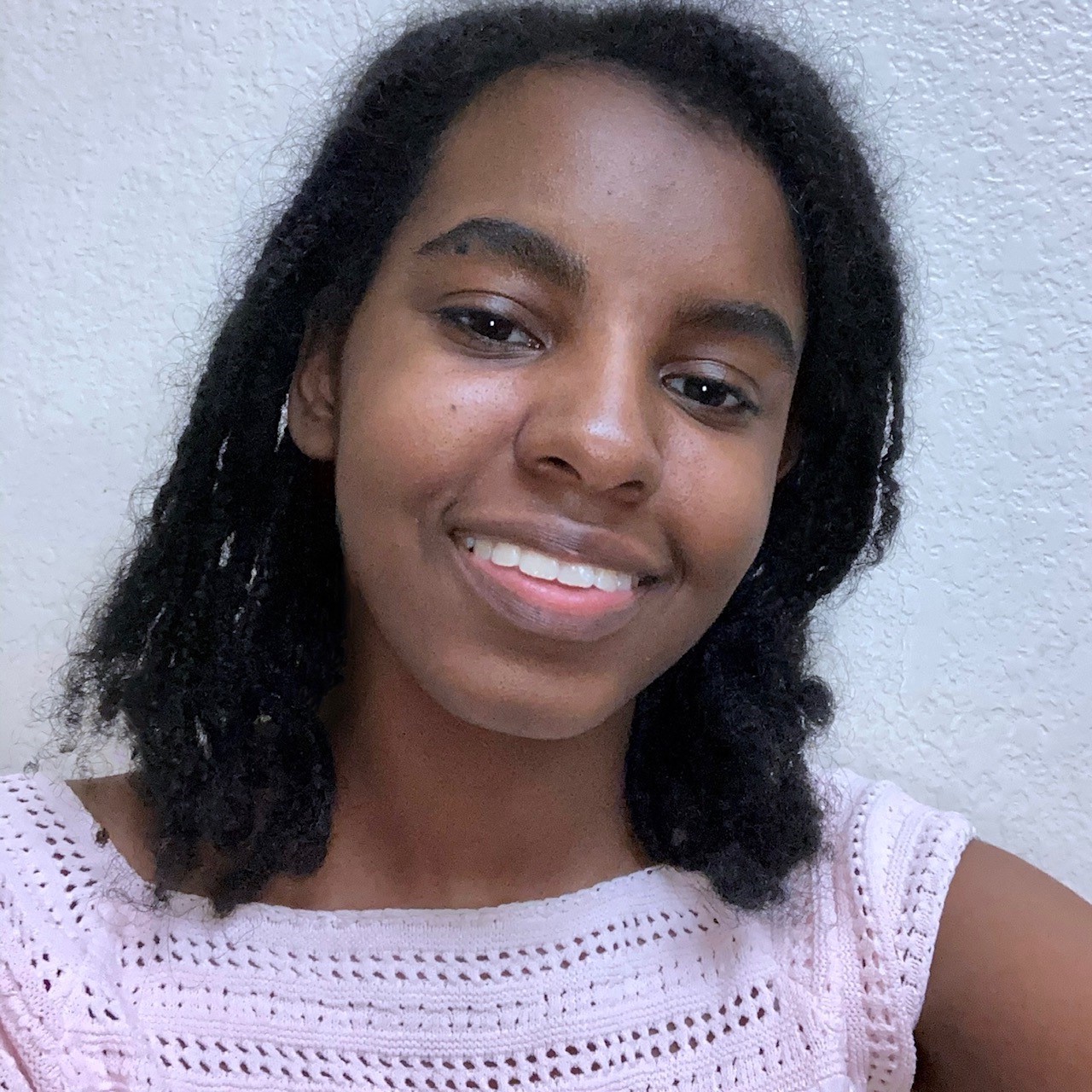 Rebekah Carey plans to study Film and Television Screenwriting at De Anza, before transferring to a four-year university in Southern California, where she hopes to pursue a career.
"I've always loved television," said Rebekah, adding that she enjoys writing her own scripts and "dissecting all the TV shows that I watch."
Rebekah, 17, lives in San José and graduated from California Virtual Academy before coming to De Anza.
After taking in some of the online activities on Welcome Day, she enjoyed watching the Opening Day video on De Anza's YouTube channel.
---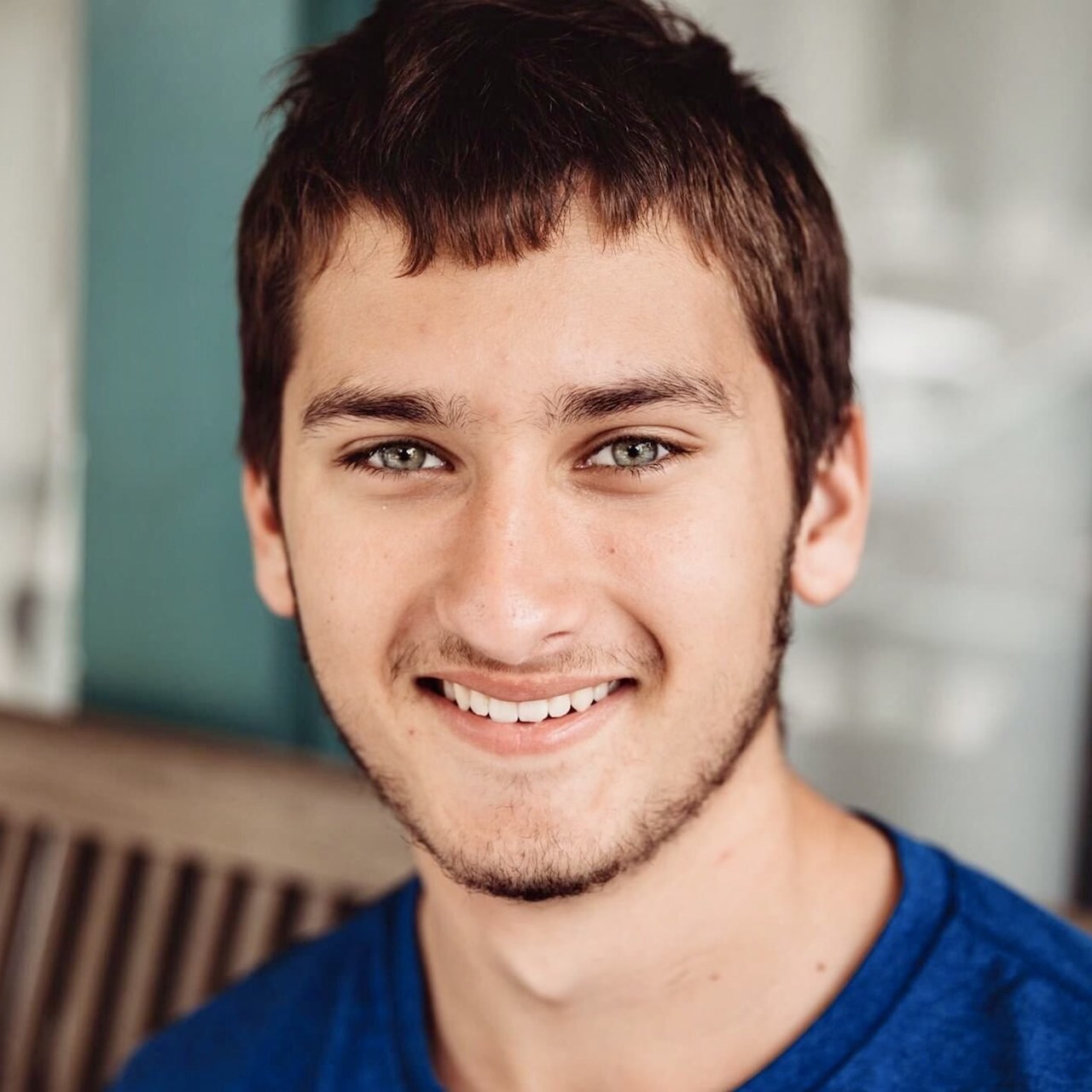 Gabriel Gatewood-Wolfe isn't wasting any time in pursuing his college education: He graduated from San José's Del Mar High School two years early, at age 16, and says he was drawn to De Anza in part because the quarter system will let him take more classes in a year.
That should help with his long-term goals of transferring to a four-year university and studying linguistics or anthropology.
Gabriel enjoyed visiting the Anthropology activity during this year's Virtual Welcome Day. "It was really personal," he said. "You could just talk to instructors and get information about the program, so I thought it was really cool."

More Prize Winners
---
Plush Mascot Winners
Anisha Anthuvan
Anya Bergstrom
Alexa Gomez
Jinxing Lu
Angely Robles
---
T-Shirt Winners
Stefan Andres
Ryan Hasegawa
Sahel Hazeghsa
Motassumafnan Henry
Maria Kozhevnikova
Gabriella Lackenbacher
Paris Richardson
Theo Alexandre Soillet
Dimpy Jaikumar Tinani
Vy Tran
---

Welcome Day Survey Results
We asked students, instructors and classified professionals who participated in Welcome Day to give us their feedback.
Most students said they found useful information about programs they were interested in (69% said yes and 27% said "somewhat")
Nearly 80% of students said they were able to speak with at least one person in the areas they visited
Most students said they found it easy to work with Canvas (64%) and Zoom (77%)
Suggestions for future events included
Make the event longer so students can attend more activities
Make Canvas links available earlier and after the event
Work on assigning students to breakout rooms more efficiently
---

Participating Programs
If you missed any of the Welcome Day activities, you can still contact the department or program for information or assistance. Click on the yellow "More Information" buttons for links to each program's website.
Academic Programs

---

Accounting

---

Asian American and Asian Studies

---

Automotive Technology

---

Biology

---

Business

---

Communication Studies

---

Computer Information Systems

---

Creative Arts Division

---

Design and Manufacturing Technologies (DMT)

---

Economics

---

English

---

English as a Second Language (ESL)

---

Environmental Science + Environmental Studies

---

Geography

---

Honors Program

---

Humanities

(Keep scrolling to see more activities!)

---

Humanities Mellon Scholars

---

Intercultural/International Studies Division

(Includes Ethnic Studies, Women's Studies and World Languages)

---

Journalism

---

Learning in Communities (LinC)

---

Nursing

---

Physical Education and Athletics

---

Physical Sciences, Mathematics and Engineering

(includes Astronomy, Chemistry, Engineering, Geology, Math, Meteorology, Oceanography, Physics and Math Peformance Success)

---

Psychology

---

Real Estate

---

Sociology

---

Vasconcellos Institute for Democracy in Action

Student Services

---

Admissions and Records

See the Enrollment Services activity below

---

Counseling

---

De Anza College Promise

---

(Keep scrolling to see more activities!)

---

Disability Support Programs and Services (DSPS)

---

Enrollment Services

(includes Registration and Assessment)

---

Equity, Social Justice and Multicultural Education

---

Extended Opportunities Programs and Services

---

Financial Aid

---

Food Pantry

---

Health Services

---

International Student Programs (ISP)

---

Mobility Assistance

---

Occupational Training Institute (OTI)

---

Online Education Center

---

Psychological Services

---

Student Success Center (Tutoring)

---

More Helpful Links

Clubs and College Life

---

Student Clubs

---

Student Government (DASB)

---

College Life Office
---