Need Help With General Subjects?
We offer peer tutoring and workshops to help you succeed in a variety of subjects.
Celebrating Native American Heritage Month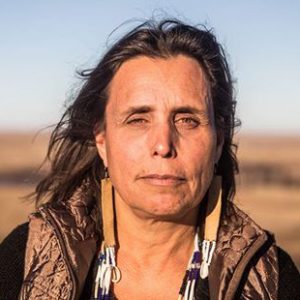 Winona LaDuke—an Anishinaabekwe (Ojibwe) member of the White Earth Nation—is an environmentalist, economist, author, and prominent Native American activist working to restore and preserve indigenous cultures and lands.
Services Update
While we're operating under restrictins related to COVID-19 for the 2021 fall quarter, the Student Success Center is offering peer tutoring and workshops via Zoom and other online tools.
Join Us Online!

We've made it even easier to access our peer tutoring services and workshops on Zoom. Just click the yellow button to "Join Tutoring or Workshops" and follow the prompts on your screen to sign in and select from a list of available services.
Fall 2021 Tutoring Hours
September 27 - December 3, closed for holidays on November 11, 25, and 26.
Monday – Thursday: 9:30 a.m. – 6:30 p.m.
Friday: 9:30 a.m. - 12:30 p.m.
Saturday - Sunday: Closed

Programs and Services
Drop-In Tutoring
Drop-in tutoring is available for Accounting (ACCT 1A, 1B, and 1C), Economics (ECON 1 and 2), and Business (BUS 10 and 18) during open hours.
Tutors can help review your work and explain concepts that are difficult for you
Weekly Individual Tutoring
Work with an assigned tutor one hour per week through the quarter
Individual tutoring appointments are primarily available for Accounting and Economics courses – but ask us about other subjects.

Click the button below for the online form to request weekly individual tutoring.
Accounting Chapter Review Workshops
Workshops designed to help you review and reinforce your accounting knowledge.
Check below for the weekly schedule.
Accounting 1A Final Review Workshops Schedule PDF
Accounting 1B Final Review Workshops Schedule PDF
Accounting 1C Final Review Workshops Schedule PDF
---
Become a Tutor!
You can improve your own skills in communication and your favorite academic subjects by helping other students learn. We provide training – and it's fun!
---
Questions? Contact Us!
Vacant, Instructional Support Coordinator
Diana Alves de Lima, Student Success Center Co-Director
408.864.8485, alvesdelimadiana@deanza.edu
Melissa Aguilar, Student Success Center Co-Director
408.864.5422, aguilarmelissa@deanza.edu