Welcome to the MSTRC

We offer peer tutoring and workshops to help you succeed in your math, science and engineering courses. Scroll down to learn more about our programs and services.
Celebrating LGBTQ+ Pride Month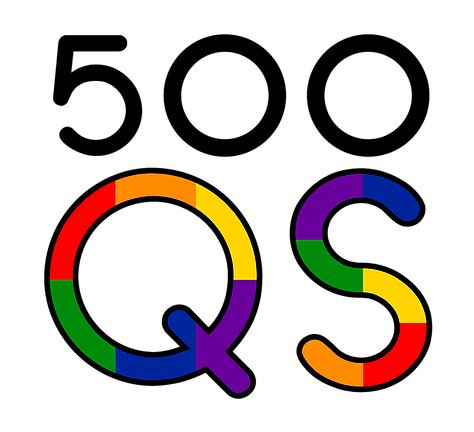 A visibility campaign for LGBTQ+ people and their allies working in STEM and STEM-supporting jobs — a group that collectively represents a powerful force of scientific progress and discovery. Over 2000 stories and counting. 500 Queer Scientists' goals are to ensure the next STEM generation has LGBTQ+ role models; help the current generation recognize they're not alone; create opportunities for community connections and greater visibility within STEM.
Join Us On-Campus or Online via Zoom for Spring 2023 Tutoring!
Online tutoring via Zoom starts week two Monday through Friday. In-person tutoring in the MSTRC (S43) starts week two on Tuesdays and Wednesdays. We will be closed for holidays on May 29th and June 19th.
Access online math and science peer tutoring services Monday-Friday from 4/17 to 6/23 via Zoom by clicking the "JOIN ONLINE ZOOM TUTORING" button below.
Access in-person peer tutoring Tuesdays & Wednesdays at the MSTRC in room S43.
Access 24/7 tutoring (for most subjects) via the SSC provided online tutoring vendors by following instructions found at Online Tutoring.
Spring 2023 Schedule
In-person Tutoring (S43)
Tuesday 9:00 am to 6:00 pm
Wednesday 9:00 am to 6:00 pm
Online Peer Tutoring via Zoom (4/17 to 6/23)
Monday 9:00 am to 6:00 pm
Tuesday 9:00 am to 6:00 pm
Wednesday 9:00 am to 6:00 pm
Thursday 9:00 am to 6:00 pm
Friday 9:00 am to 12:30 pm
Our Programs and Services
Tutoring Subjects
Math
Physics
Chemistry
Biology
Engineering
Services Offered
Learn More About
Math Course Sequence - Recommended for Success!
---
Become a Tutor!
You can improve your own skills in communication and your favorite academic subjects by helping other students learn. We provide training – and it's fun!
---
Questions? Contact Us!
Helen Nguyen, Instructional Support Coordinator
408.864.8681, nguyenhelen@deanza.edu
Derek Mitchler, Instructional Support Coordinator
408.864.8879, mitchlerderek@deanza.edu
Alejandra Rueda, Instructional Support Coordinator
408.864.5310, ruedaguerreroalejandra@deanza.edu
Melissa Aguilar, Student Success Center Co-Director
408.864.5422, aguilarmelissa@deanza.edu
Diana Alves de Lima, Student Success Center Co-Director
408.864.8485, alvesdelimadiana@deanza.edu