Welcome to the MSTRC
We offer peer tutoring and workshops to help you succeed in your math, science and engineering courses. Scroll down to learn more about our programs and services.
Celebrating Asian Pacific American Month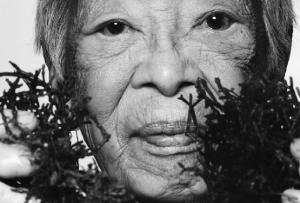 Dr. Isabella Aiona Abbott: The First Native Hawai'an Woman to Earn a PhD in Botany Specializing in Hawai'ian Ethnobotany

The first Native Hawai'ian woman to earn a PhD in science, Isabella Aiona Abbott was one of the world's foremost authorities on limu, or the more than 70 edible varieties of seaweed. Her work won Abbott the accolade "First Lady of Limu." Also considered the foremost expert on central-Pacific algae, Abbott navigated an ocean of "firsts" for indigenous people through her 90 years (1919–2010).
Services Update
While we're operating under restrictions related to COVID-19 for the 2022 spring quarter, the Student Success Center is offering peer tutoring and workshops via Zoom and other online tools.
Join Us Online!

We've made it even easier to access our peer tutoring services and workshops on Zoom. Just click the yellow button to "Join Tutoring or Workshops" – there's no need to register in advance. Follow the prompts on your screen to sign in and select from a list of available services.
Week 1 Office Hours
Tutoring begins Week 2 of the quarter. Any questions about tutoring or using our services? Click here to drop-in for Week 1 Office Hours: Wed (4/6) - Thu (4/7) 10am-5pm and Fri (4/8) 10am-12:30pm.
Spring Quarter 2022 Schedule
Tutoring at the MSTRC is available April 11 - June 22. We will be closed for the holidays on May 30 and June 20.
| | | |
| --- | --- | --- |
| Mon-Thu: | | 9am - 6pm |
| Fri: | | 9am - 12:30pm |
| Sat-Sun: | | CLOSED |

Our Programs and Services
Tutoring Subjects
Math
Physics
Chemistry
Biology
Engineering
Services Offered
Learn More About
Math Course Sequence – Recommended for Success!
---
Become a Tutor!
You can improve your own skills in communication and your favorite academic subjects by helping other students learn. We provide training – and it's fun!
---
Questions? Contact Us!
Helen Nguyen, Instructional Support Coordinator
408.864.8980, nguyenhelen@deanza.edu
Derek Mitchler, Instructional Support Coordinator
mitchlerderek@deanza.edu
Alejandra Rueda, Instructional Support Coordinator
408.864.5310, ruedaguerreroalejandra@deanza.edu
Melissa Aguilar, Student Success Center Co-Director
408.864.5422, aguilarmelissa@deanza.edu
Diana Alves de Lima, Student Success Center Co-Director
408.864.8485, alvesdelimadiana@deanza.edu