Welcome to the LSC!
At the Listening and Speaking Center (ATC 313), a team of talented tutors offers a variety of activities to help you improve language communication skills and deepen cross-cultural understanding so that you can build the confidence you need to achieve your academic and professional goals.
Hours and Location
Fall 2019 (Monday 9/30 - Friday 12/6)
Monday - Thursday: 9:30 a.m. - 5:30 p.m.
Friday: 9:30 a.m. - 12:30 p.m.

Weekend & Finals Week: Closed
---
ESL Workshops and Tutoring / Tutoring for Speech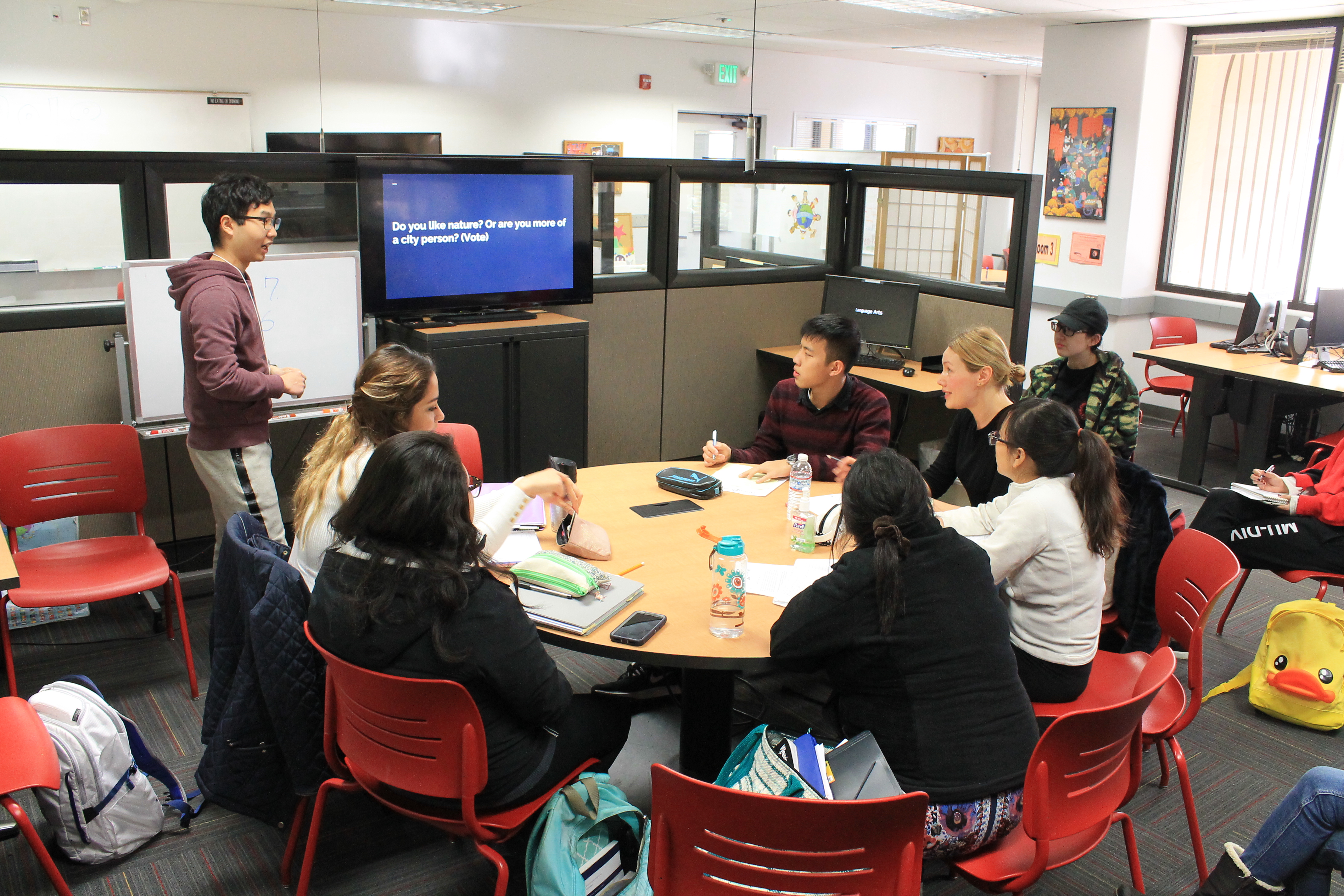 ESL General Workshops: 50-minute small group sessions for everyday conversation practice and on other special topics such as idioms, listening, reading, and pronunciation.

ESL 251/253 Support Workshops: 50-minute small group sessions on the topics covered in ESL 251 and ESL 253, including pronunciation, presentation, verb tenses, adjective clause, and sentence structure.

ESL/Speech Tutoring: 30-minute one-on-one sessions for help with ESL listening and speaking homework or any other topics related to ESL and oral communication skills.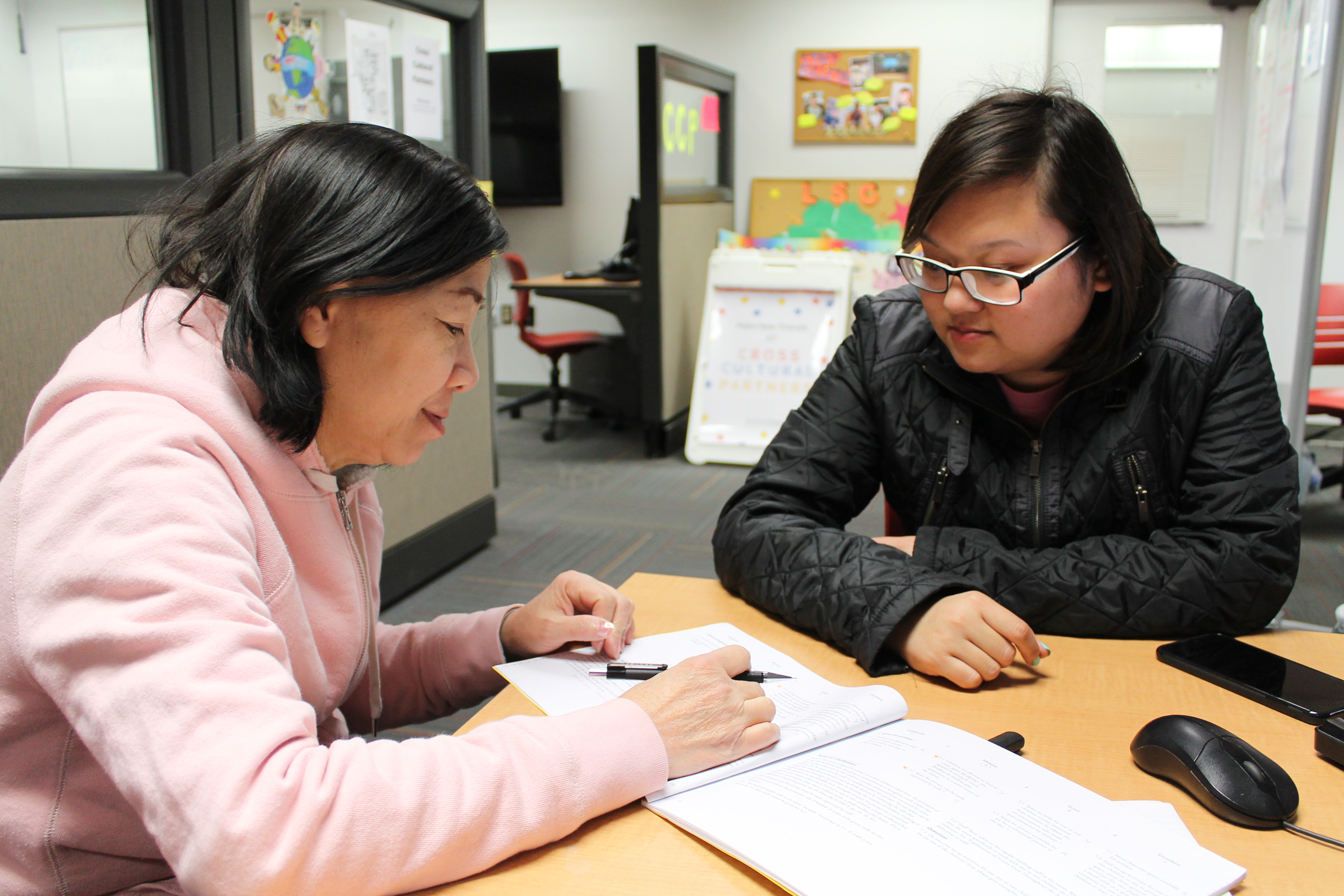 * Sign-up for ESL workshops and tutoring begins Thursday, 9/26.
---
World Language Tutoring
Weekly individual or small-group sessions for help with the world language courses offered at De Anza.

Currently available languages: Japanese, Korean, Mandarin, Spanish, French, German
* Sign-up begins Thursday, 9/26.
---
Language Exchange
Language partnership program for De Anza students wishing to practice their target language skills with one another.
* Sign-up begins Thursday, 9/26.
---
Contact
Student Success Center Co-Directors
'aguilarmelissa@fhda.edu','alvesdelimadiana@fhda.edu'