Welcome to the WRC!

We offer tutoring and other assistance in writing and reading for students taking any English, English as a Second Language or any class with a writing assignment at De Anza! Scroll down to learn more about our programs and services.
Celebrating LGBTQIA+ Pride!
Notable work includes the groundbreaking novel Giovanni's Room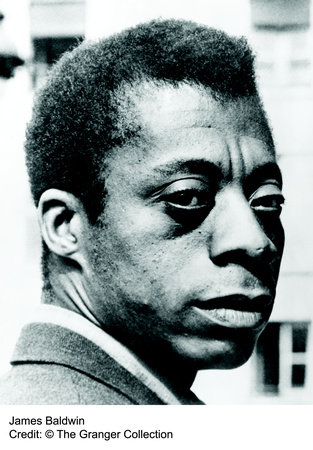 "James Baldwin (1924–1987) was a novelist, essayist, playwright, poet, and social critic. His first novel, Go Tell It on the Mountain, appeared in 1953 to excellent reviews, and his essay collections Notes of a Native Son and The Fire Next Time were bestsellers that made him an influential figure in the growing civil rights movement. Baldwin spent much of his life in France, where he moved to escape the racism and homophobia of the United States. He died in France in 1987, a year after being made a Commander of the French Legion of Honor."
Join Us Online!
We've made it even easier to access our peer tutoring services on Zoom. Just click the yellow button to "Join Tutoring Session," then follow the prompts on your screen to sign in and select from a list of available services.
Note: If the link above does not work for you, please visit the Student Success Center homepage and use the "Click to Join" button under Writing + Reading.
Summer 2022 Tutoring Hours on Zoom
Tutoring at the WRC on Zoom is available July 5 to August 4.
Monday – Thursday: 9 a.m. – 6 p.m
Friday: Closed
Saturday - Sunday: Closed

Programs and Services
In summer 2022, WRC tutoring takes place in drop-in sessions via Zoom. In fall, we will expand drop-in with scheduled, weekly individual appointments via Zoom and in-person.
---
Drop-in Tutoring
Drop-in tutoring – without an appointment – is available during all hours of operation, every quarter. You are welcome to drop in for a maximum of 30 minutes per session, 2 sessions per day.
Use the gold button at the top of this webpage to join a drop-in session on a first-come, first-served basis. Once you sign in, you will be assigned to a breakout room for a one-on-one session via Zoom.
---
Weekly Individual Tutoring (WIT)

In the fall, winter, and spring quarters, Weekly Individual Tutoring appointments are available on a limited basis, depending on tutor availability. If you request WIT and are assigned, use the gold button at the top of this webpage to sign in for your scheduled weekly session.
You and your tutor will meet via Zoom once a week. During this time, you can work on areas and topics that you need help with and learn strategies to help you study the subject better on your own.
At the beginning of the quarter, click the button below for the online form to request WIT and join the waiting list to see if appointments might be possible for you ...
Depending on tutor availability and budget constraints, we may not be able to provide a weekly individual tutor for each student who requests one, but we will do our best.
It helps to apply early--in the first week of the quarter.
Students requesting Weekly Individual Tutoring will be asked to use Drop In Tutoring while they are on the waiting list.
Weekly individual tutoring is primarily available for students enrolled in these courses:
LART 250, EWRT 1A
ESL 200, ESL 234 or 434, ESL 244 or 444, ESL 255 or 455, ESL 265 or 465, ESL 272/3/4 or 472/3, ESL 5
LS 207
Priority will be given to students enrolled in English/reading/writing courses below EWRT 2 or ESL 6, and to students using EDC/DSS services.
---
Customized Support Activities
This program is designed to support each student taking "bundled" or "stretch" EWRT 1A with flexible, personalized options. Students log in to the CSA Canvas site to access and track activities.
Learn more about Custom Support Activitieshttps://youtu.be/E3IT6IFSO1E
---
More Resources
Visit the WRC Resources webpage for study guides, Directed Learning Activity packets, and more!
---
Become a Tutor!
You can improve your own skills in communication and your favorite academic subjects by helping other students learn. We provide training – and it's fun!
---
Questions? Contact Us!
Victoria Kahler, Instructional Support Coordinator
408.864.5753, kahlervictoria@deanza.edu
Diana Alves de Lima, Student Success Center Co-Director
408.864.8485, alvesdelimadiana@deanza.edu
Melissa Aguilar, Student Success Center Co-Director
408.864.5422, aguilarmelissa@deanza.edu