Join Our Community of Students for SSC Zoom Tutoring!
To access SSC Zoom! and other online tutoring options join the SSC Resources Canvas site. Click on "Modules" then the appropriate content area to find a library of videos and resources to help you succeed. You can also "Click to Join" from our SSC homepage to access live virtual tutors.
Please prioritize and use SSC peer tutoring as your first choice, as NetTutor vendor services are intended to supplement your learning and work with SSC services.

Exhausting your online tutoring vendor hours due to misuse or abuse of the service may result in limited or loss of access to services for the quarter. This includes repeated submissions of the same essay (not waiting for responses or submitting for every area of interest), exclusively using question submissions, or other patterns deemed to circumvent deep learning.



Each quarter you start with 8 hours for NetTutor servces! If you run out of NetTutor hours email aguilarmelissa@deanza.edu to request more.
Click to learn more and how to use services more effectively.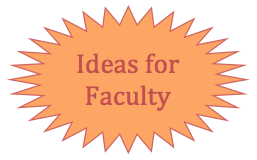 Click for Tips

Interact with a live tutor
Submit a question and receive a reply from a tutor
Submit an essay or paper for a tutor to review and receive feedback
Tips for De Anza Students: How to provide verification that you used NetTutor. You might need to do this to get extra credit.
Steps to access NetTutor
Select the Dashboard menu.
Select the "SSC Resources" course or another course .
Select the NetTutor application from the left nav course menu.