Welcome to the MSTRC

We offer peer tutoring and workshops to help you succeed in your math, science and engineering courses. Scroll down to learn more about our programs and services.
Celebrating Native American Heritage
Month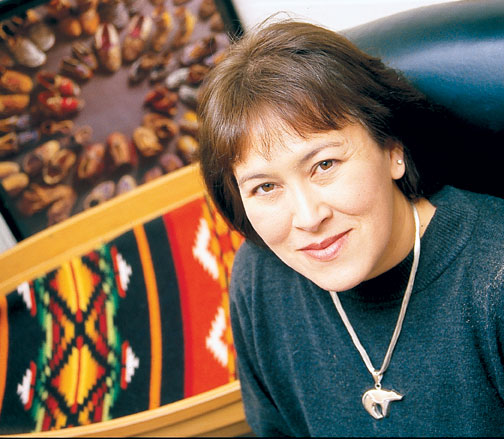 Dr. Lori Arviso Alvord bridges two worlds of medicine—traditional Navajo healing and conventional Western medicine—to treat the whole patient. She provides culturally competent care to restore balance in her patients' lives and to speed their recovery. As a Stanford-trained surgeon, she developed her technical and clinical skills. Alvord was the first Navajo woman to be board certified in surgery. But when she returned to the New Mexico reservation to work in a Navajo community she discovered, she says, that "although I was a good surgeon, I was not always a good healer. I went back to the healers of my tribe to learn what a surgical residency could not teach me. From them I have heard a resounding message: Everything in life is connected. Learn to understand the bonds between humans, spirit, and nature. Realize that our illness and our healing alike come from maintaining strong and healthy relationships in every aspect of our lives."
Fall 2023 Schedule is Hybrid (Both In-Person and Online)
Fall In-Person Peer Tutoring -- 10/2 to 12/8 in S43
Monday through Thursday 9am to 6pm
Friday, Saturday and Sunday CLOSED
Fall Online Peer Tutoring -- 10/2 to 12/13 via Zoom
Closing at 5pm on Wed (11/22), and closed for the holiday on Thu (11/23) and Fri (11/24). Enjoy your holiday!
Monday through Thursday 9am to 6pm
Friday 9am-12:30pm
Saturday and Sunday CLOSED
For tutoring outside our open hours, please use our tutoring vendor NetTutor. Learn more about NetTutor Online Tutoring Services!
Our Programs and Services
Tutoring Subjects
Math
Physics
Chemistry
Biology
Engineering
Services Offered
Learn More About
Math Course Sequence - Recommended for Success!
---
Become a Tutor!
You can improve your own skills in communication and your favorite academic subjects by helping other students learn. We provide training – and it's fun!
---
Questions? Contact Us!
Helen Nguyen, Instructional Support Coordinator
408.864.8681, nguyenhelen@deanza.edu
Derek Mitchler, Instructional Support Coordinator
408.864.8879, mitchlerderek@deanza.edu
Alejandra Rueda, Instructional Support Coordinator
408.864.5310, ruedaguerreroalejandra@deanza.edu
Melissa Aguilar, Student Success Center Co-Director
408.864.5422, aguilarmelissa@deanza.edu
Diana Alves de Lima, Student Success Center Co-Director
408.864.8485, alvesdelimadiana@deanza.edu