Join us for a series of screenings, talks and exhibitions focused on the power of art to illuminate and inspire important forces for social change.
---
April 15 and 22
"Asian Americans" – The Art & Activism of Renee Tajima-Peña
Thursday, April 15, 6-8 p.m. – online screening of

"Asian Americans

"
Thursday, April 22, 3-5 p.m. – discussion with Renee Tajima-Peña, Yvonne Kwan and Joanne Rondilla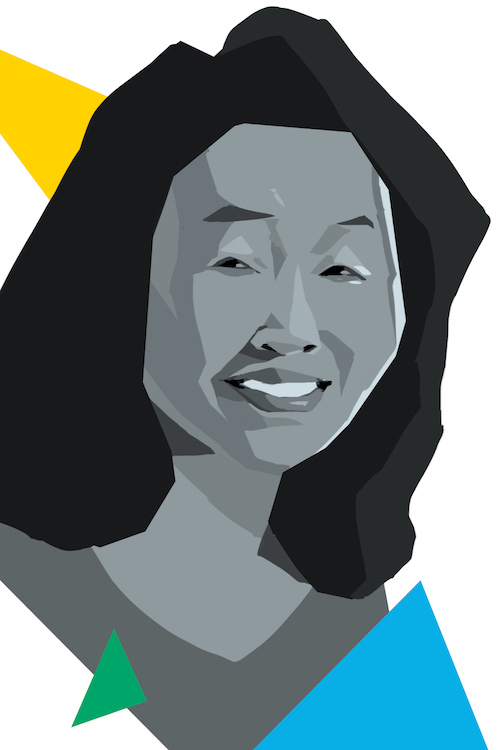 (Image credit: Cassandra Chen)
Watch the PBS series "Asian Americans" on April 5, then join a discussion with producer and filmmaker Renee Tajima-Peña on April 22. Moderators will be Yvonne Kwan, assistant professor of Asian American Studies at San José State, and Joanne Rondilla, assistant professor of Sociology and Interdisciplinary Studies at San José State.
This film and discussion series is co-sponsored by the De Anza Asian American and Asian Studies Department, Women's Studies Department, and the Jean Miller Resource Room for Women, Genders and Sexuality.
Click the yellow button to view the schedule and register for sessions you'd like to attend.
---
Current Exhibition
Witnessing History: Marching for Justice
New web exhibition this spring
---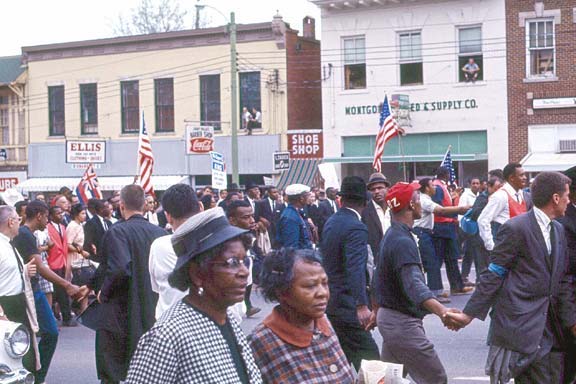 ---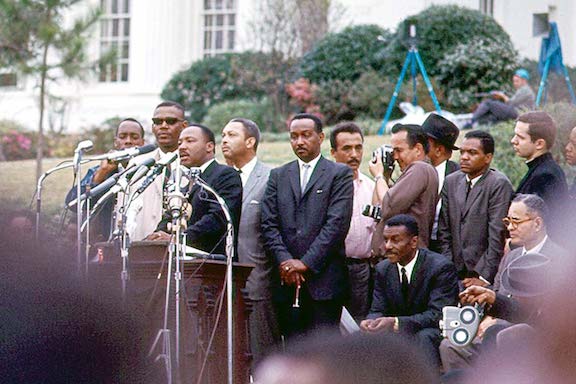 Fred Stone was in college when he photographed the arrival of civil rights marchers in Montgomery, Alabama, in the spring of 1965. Now retired, he shared his photos with the California History Center at De Anza College.
"Witnessing History" is an online exhibition of those historic photos, accompanied by a compelling account of the struggle for voting rights before and after the march, written by historian David Howard-Pitney, a member of the CHC Foundation Board of Trustees.
This exhibition is the first in a new series that will include stories, images and video interviews offering personal windows into history lived and experienced by California History Center members and supporters in the communities around us.
---
Thursday, May 6
First Thursday Open Mic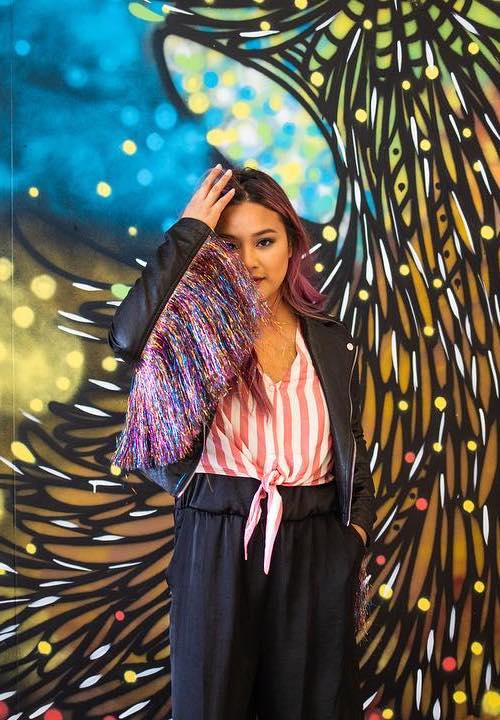 (Lailani Africa)
Everyone is welcome at this online open mic event, hosted by McTate Stroman II, with this month's special guests
Lailani Africa, singer and songwriter, De Anza alum
Poetess Kalamu Chaché, youth advocate, poet laureate of East Palo Alto
Matt Sedillo, author of "Mowing Leaves of Grass"
Uncle Todd, comedian, former Comedy Store host
This event is sponsored by the Euphrat Museum of Art and De Anza Student Government (DASG).
Share Your Talent!
If you'd like to perform at an upcoming First Thursday, please email Diana Argabrite at argabritediana@deanza.edu
---
Now At the Euphrat – Sources of Solace

Be sure to catch Sources of Solace, the winter art exhibition hosted by the Euphrat Museum of Art. This online exhibition includes four virtual galleries of work by local artists, including De Anza faculty members, exploring what makes us feel connected in challenging times.
The show was developed in conjunction with this year's Silicon Valley Reads community reading program, which is featuring books on the theme of "Connecting."
---
Arts & Activism Event Sponsors
---
Previous Events